New for 2019
The Catanooga Choo Choo *
A different frame to all the others we make as it is much smaller and meant to be played and on , as with all our other frames are meant to be climbed up.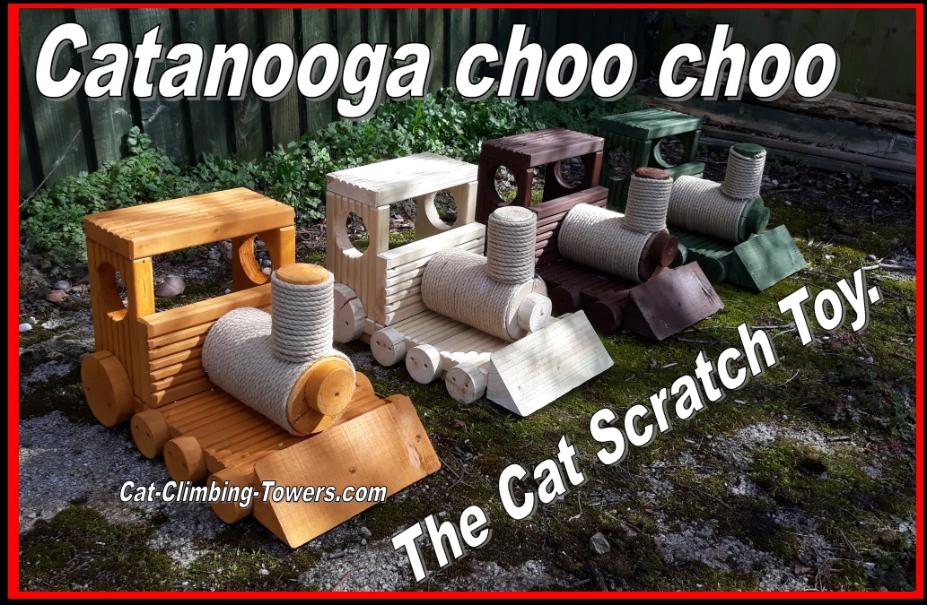 The Catanooga Choo Choo with be a great addition to any cat garden or enclosure, made out of outdoor decking and
out outdoor scratch rope.
it will look great and be great fun for your cat to play with.
All parts are available in 4 different colors
Natural (unpainted)
Forest Green
Harvest Gold
Dark Oak (brown)
Free Delivery to mainland UK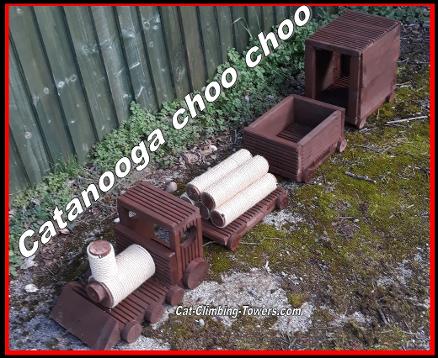 The Engine
It will be the center of your cats attention at the head of the train, and it will certainly be eye catching for any one coming to visit.
Based on a good old steam train (the best in my mind ) it has
A drivers cabin.
8 wheels (non working)
A fully roped boiler and chimney.
And is 45 cm long , 30cm wide and 30 cm high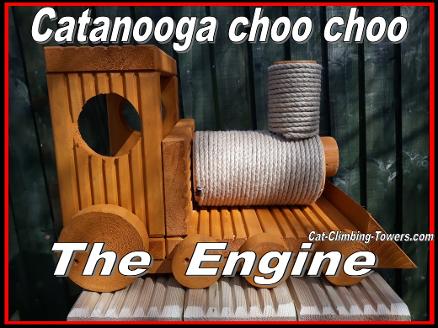 The scratch pole carriage.
Ever wondered how we get out roped poles from one end of the work shop to the other , we use the Catanooga Choo Choo with the scratch pole carrier of cause (I really would if I could) to move the 5 at a time.
The scratch pole carrier, is a flat bed carriage with 5 of our solid wood roped poles
35cm by 30 cm by 20cm.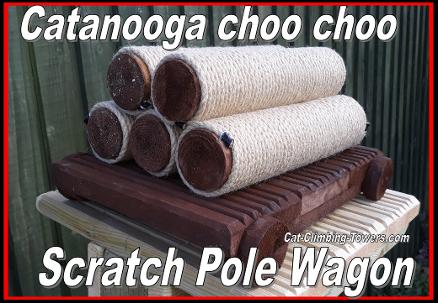 Play tunnel carriage
Based on our very poplar play tunnel frame , we thought we would add some wheels and remove the top deck , and it is ready to hit the rails as part of the Catanooga Choo Choo. it makes a great little hiding spot or a nice place to sit on top off.
The play tunnel wagon is 35cm long and 30cm wide and 40 cm high,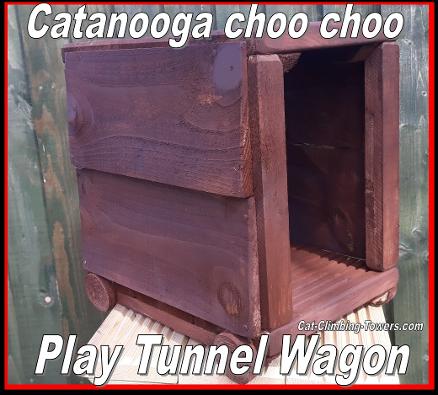 The cat nip carriage.
You don't have to put catnip (we supply a small seed pack it you want to), but your cats will thank you for it.
Can be planted with cat grass or any cat safe plant , or even left empty for use as a bed
we include some catnip seeds wand the wagon has drainage holes pre drilled
The planter wagon is 35 cm long by 30cm wide and 20 cm high.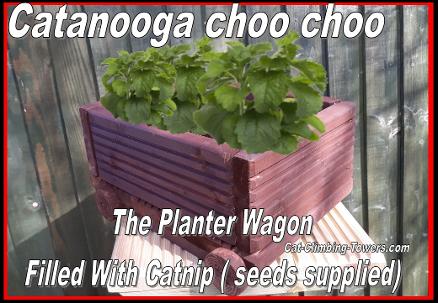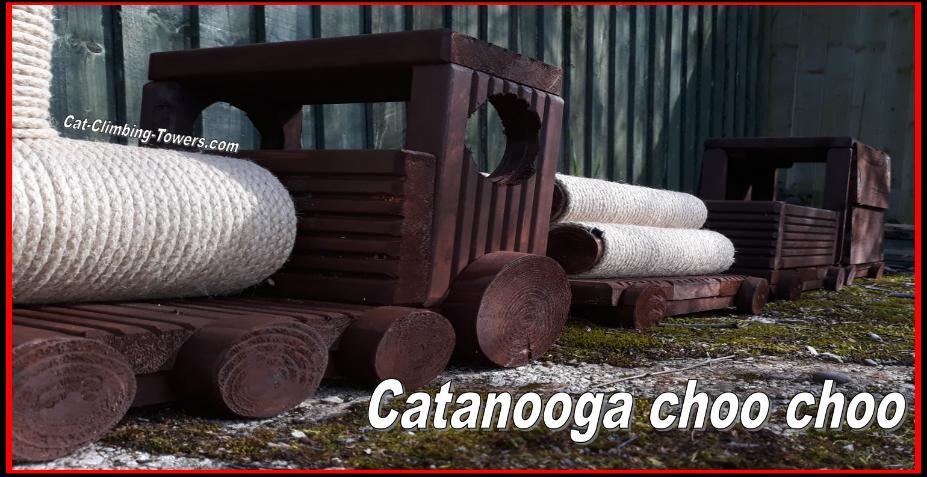 * Thank you to Donna Bowen from our Facebook page for giving us the name "Catanooga choo choo" and winning the public vote