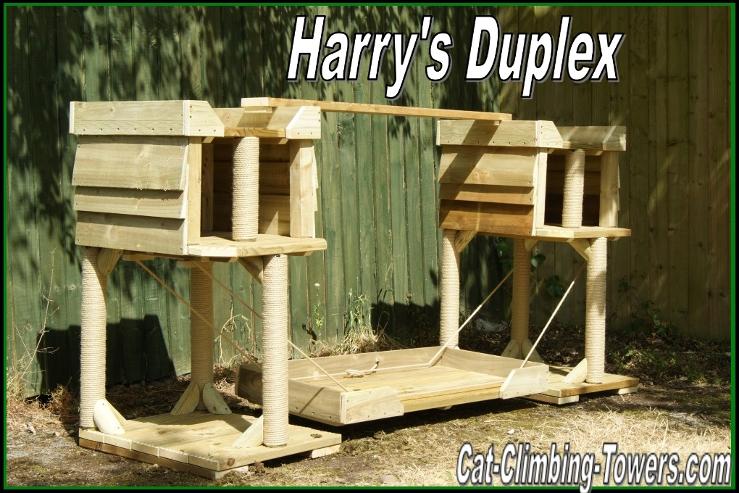 Harry's duplex.
A great twist on one of our most popular frames, the high rise Harry's.
This time there is two high rise Harry's with a large (50 by 100cm) wooded lipped hammock and a connecting plank joining the tops of the two frames.
Giving your cats lots of different levels and paths to explore.
Each of the high rise Harrys are 110cm high and a base size of 60cm by 50cm.
The hammock is 50 cm by 100cm, and is lipped on 3.5 sides.
you will need a floor space of about 2.5 meters
All 4 poles on each frame are roped in weather proof, long lasting rope. To give a great cosmetic look.
Harry's duplex, is delivered in 3 parts. But will need very little assembly. Place each of the high rise Harry's in place, hang the hammock between to two, put the walkway in place.
No tools are needed.
Harry's Duplex
only £346.99
(free P&P to main land UK.)