Four Tier With Play Cave.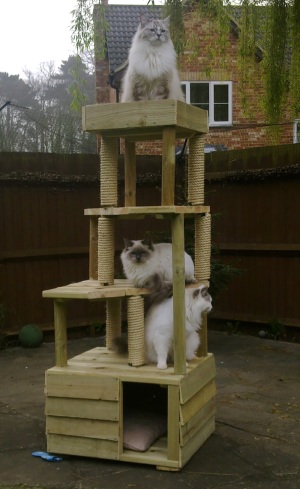 The for tier with play cave started life as an idea from a customer. Since we built the first one and posted photos on the web site we have been swamped for requests for more info. I'm sure you will agree it is a great outdoor play frame for your cat.
With its large base and low centre of gravity it can be used on grass, even when slightly uneven. It is also at home on the patio or in a cat enclosure.
The 4 tier has also proven poplar with multi cat homes due to its generous platform sizes.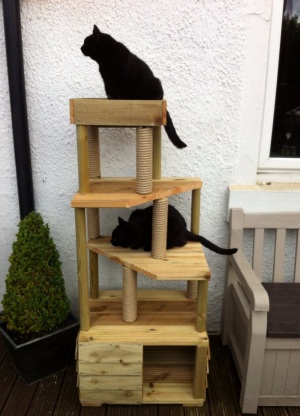 The four tier is delivered fully built.
Just unpack and its ready for your cats to play on.
The frame size is
length 60cm
width 50cm
height 140cm
four tier (enclosed)
(hempex rope)
£233.99
free P&P to mainland uk