we love a commission for a Bespoke build, and we have noticed time and time again, we are ask for high rise version of the sally's saloon.
so ,to make it easier for you, we have made it a standard item, just one click away for buying.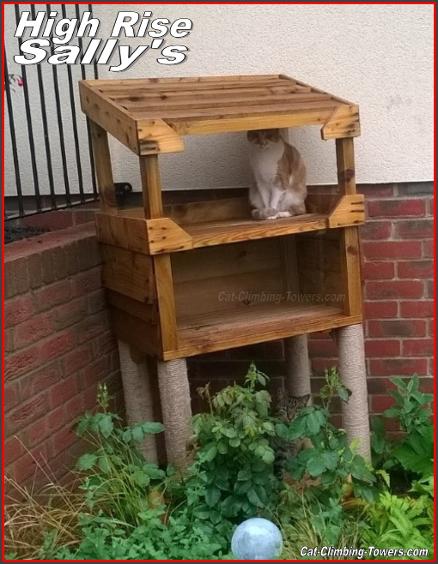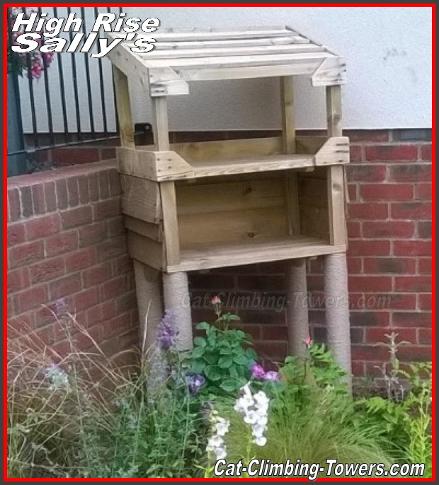 Same as the sally's Saloon it offers shade in the summer and a dry area in the rain. but standing 2ft(60cm) off the ground.
The frame is 72cm by 50cm and 150 cm high
The base is open with the 4 fully roped 60cm legs
The 1st in enclosed on 3 sides
The 2st level is lipped on 3.5 sides allowing for safe and sound sleeping, with no risk of rolling out.
The roof is slopped at 15' (so the rain will flow off but will still be level enough for your cat to rest on the top).
High Rise
Sally's Saloon
£186.99
(free P&P to main land UK)