A brand new design of frame for spring 2018.
All the benefits of a sky ladder with the bonus of having a penthouse at the top.
The frame is 6ft (185cm) in height
The base is 2ft 4inch by 2ft 4 inch
(70cm by 70cm)
The frame is posted out in two parts.
The base and main frame, the two parts have holes pre drilled and come with the connecting bolts and wing nuts. No tools needed. Just slip the bolts through and hand tighten the wing nuts.
The frame is available in two styles with and without access to the roof.
If you wish to have the frame up close to a cat containment fence, choose Barney's penthouse with no roof access . so that your cat can sit safely in the enclosed area (the penthouse), and look out on their domain . this will help satisfy there wishes to be up high, and your need to keep them safe.
Or you can allow your cat access to the roof through the access hatch, to give your cat that wonderful extra 12 inches of height. (photos on this page show the frame with roof access).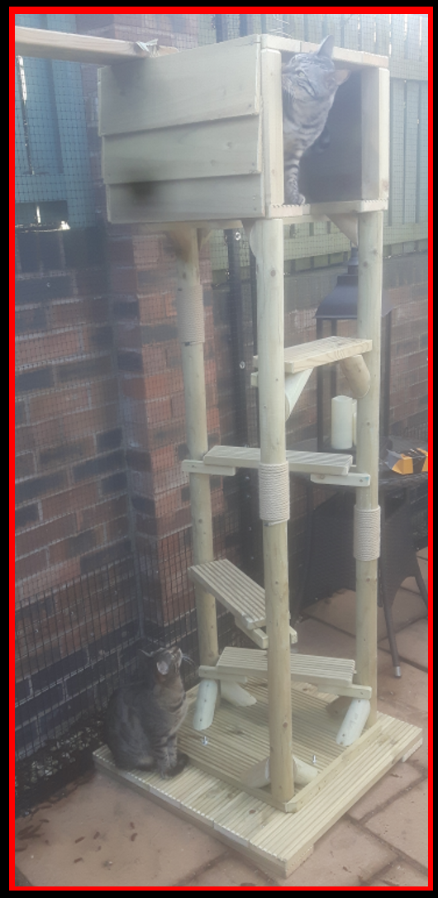 Barney's Penthouse
with roof access £228.99
Barney's Penthouse
No roof access £224.99