At a lofty 190 cm (6 foot 3 inches in old money) high your cat will genuinely think they are climbing strait in to the sky.
With its zig zaging 5 steps / perches they will be getting a good work out.
Once they reach the top they climb through to the sun deck, where they can lay out and enjoy the great views to be had.
The sky tower is only aimed at the all ready fit and active cats, and even those my need encouragement to explore for the first time. But once they have gotten to the top once, there will be no stopping them.
The sky ladder has 3 10mm rope scratching segments for that all important sharpening of the claws.
The sky ladder comes fully assembled, no screwing, no fixing of any kind is required, just unwrap from its packaging and place in the desired position.
The sky ladder must be placed on firm flat ground.
All measurements are approximant and my change slightly due to the hand made nature of the product.
The sky ladder is also available with a Big Foot option for those with the larger breads of cats. see info below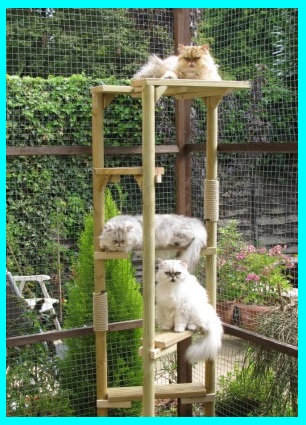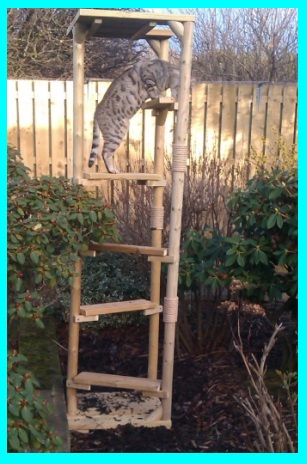 Sky Ladder (with Hempex rope)
£149.99
free P&P to main land UK
Sky Ladder + Big Foot Base (Hempex)
£189.99
free P&P to main land UK

Sky Ladder with the Big Foot