Welcome to the 10th !!! yes, 10th page of customer photos. please do keep send in the photos, we do love to see them
** Warning Cuteness Overload Incoming. **
Hi David, now that we've had the tower a couple of weeks, our cats are settling into using it regularly.
We thought you might be interested in a couple of photos of two of our blind rescue cats Monty and Precious on the castle, which are attached. Please feel free to use them on your website if you like.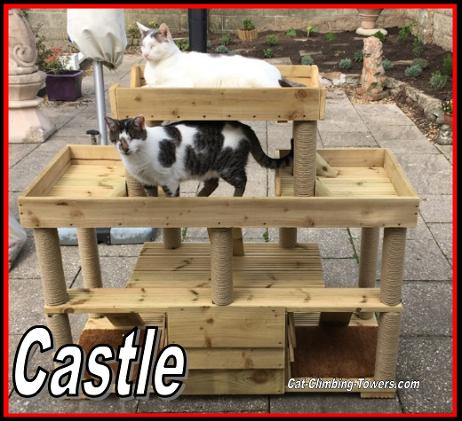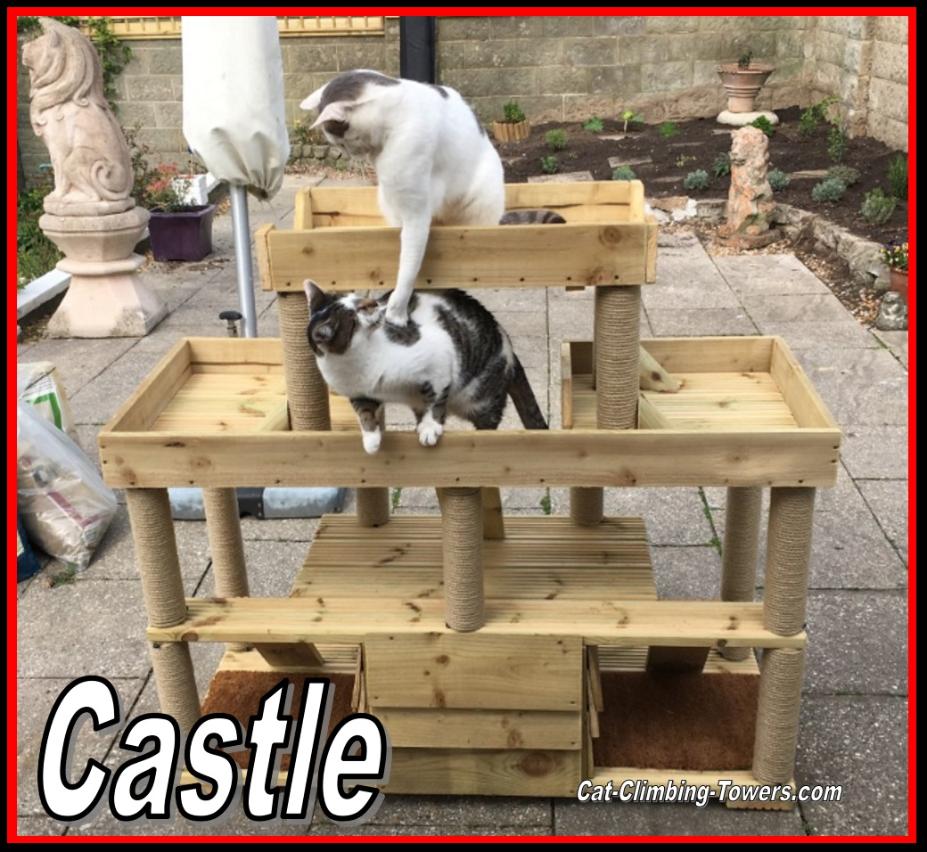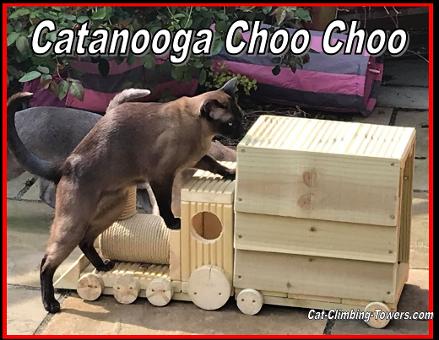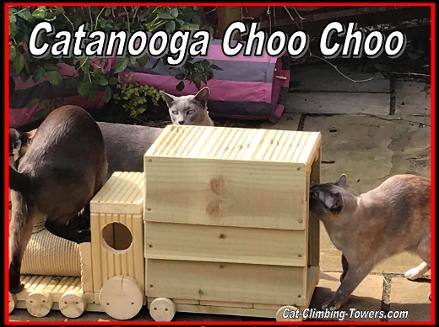 The first photo's of the
Catanooga Choo Choo
being inspected by their new owners are starting to come in. looks like we are on to a winner here
:)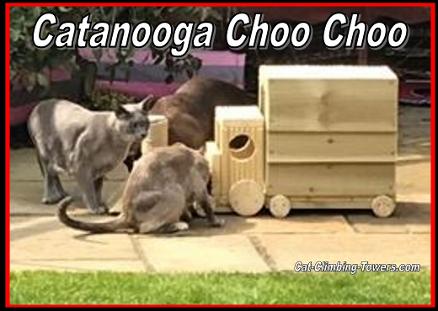 photo just in from a customer, with just the one word and a photo,
Success!
we think she and the cats are very happy with the pyramid frame.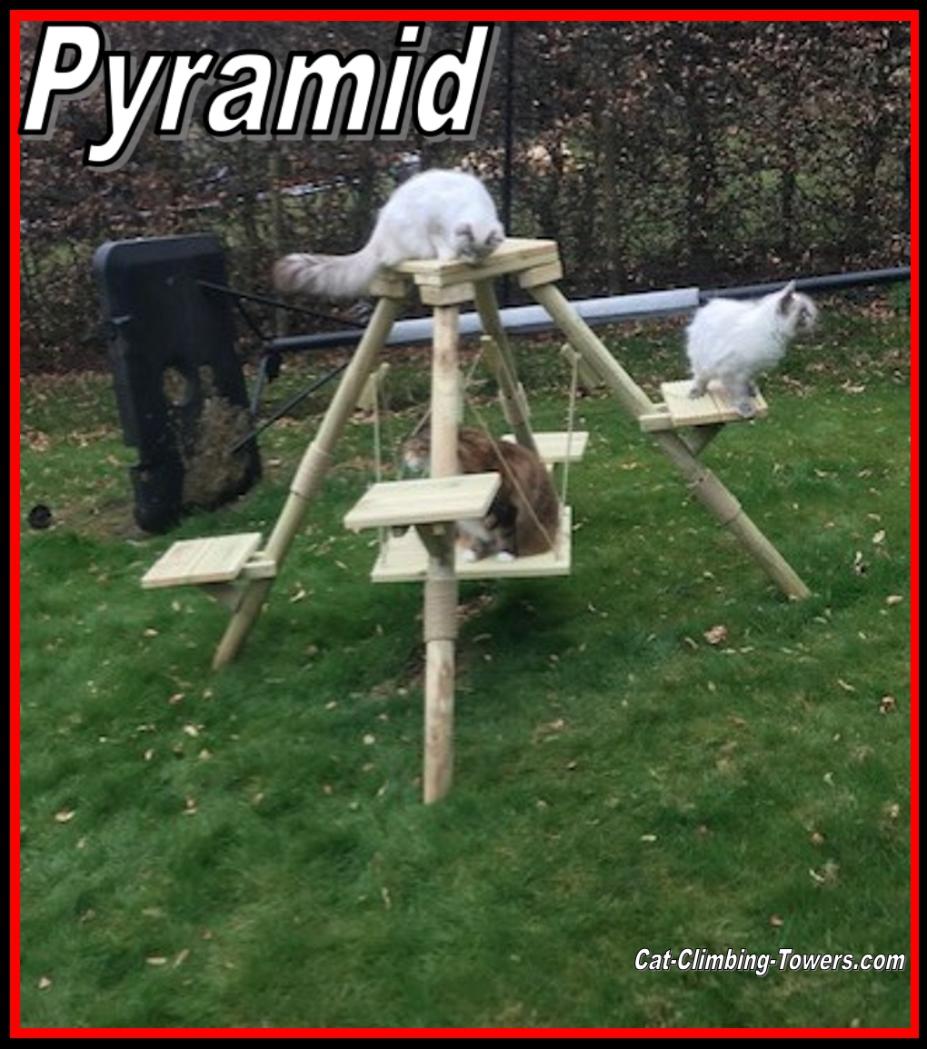 Dave
It arrived safely on Thursday, thanks.
As you can see from the attached it (play tunnel) is already in use, and a previous purchase (watch tower) is still very much in use!
Best wishes
John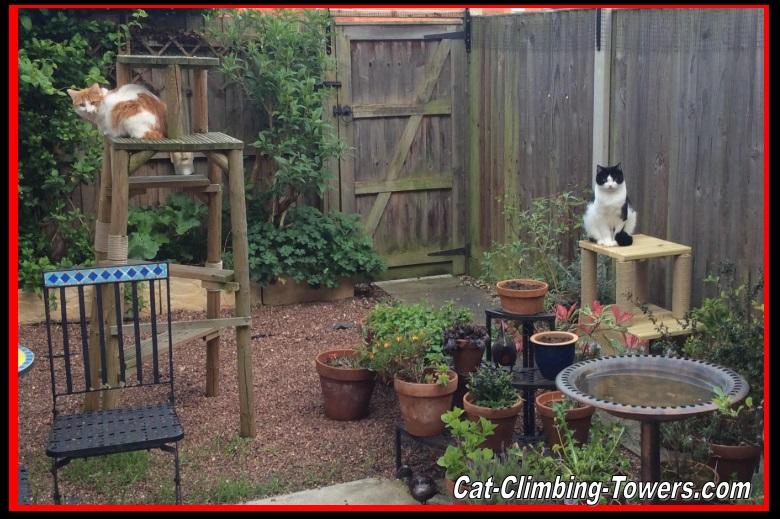 A few photos from today's delivery.
Photos from outside of the enclosure, as the cats was a little nervous around people, but they was soon exploring the new royal mews.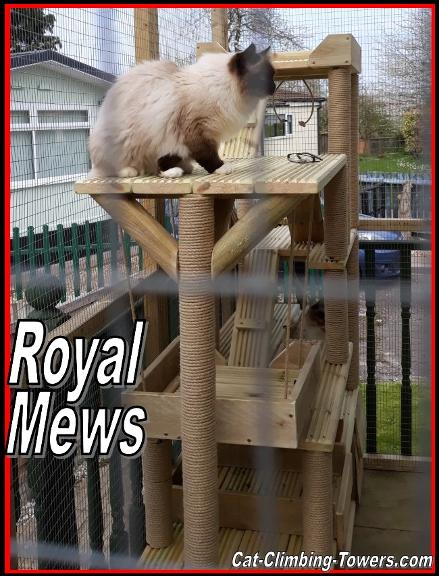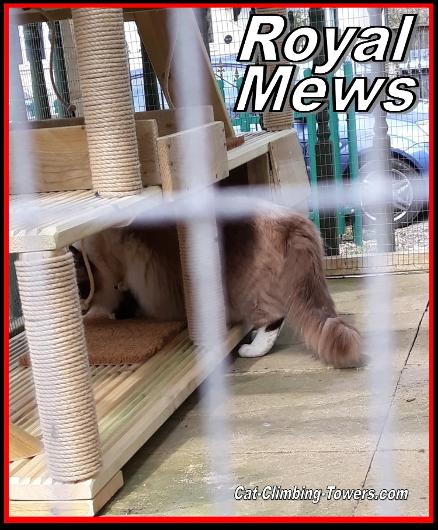 Photos just in from Nomi , "The Persians and Baz the exotic approve! and The Devon's love the cat tree, thank you!"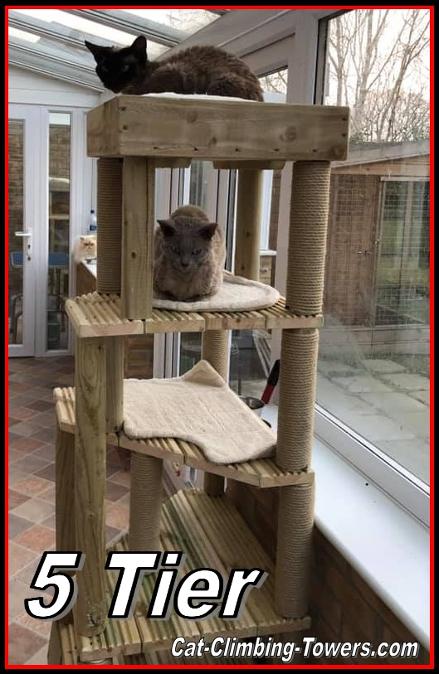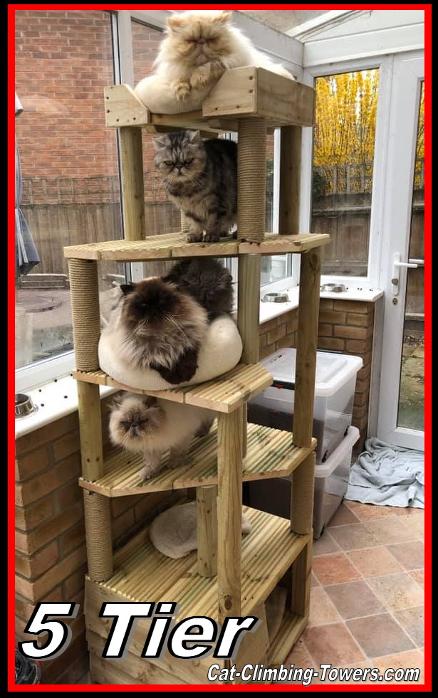 photo just in from Lesly
The boys are loving their new climbing frame in their new secure protectapet garden Thank you so much.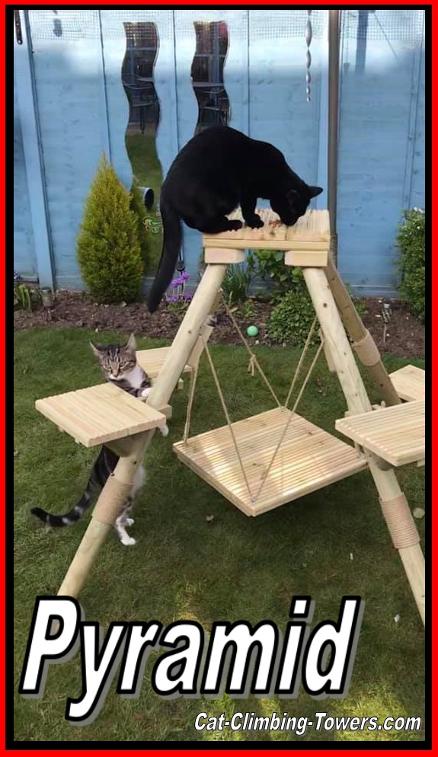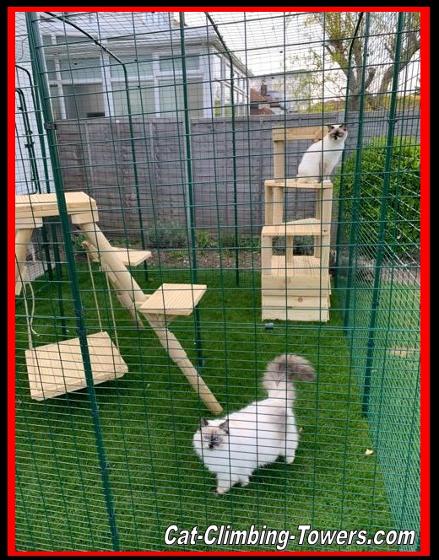 Cookie enjoying his new toys. Jade still to be convinced! Need to extend pen now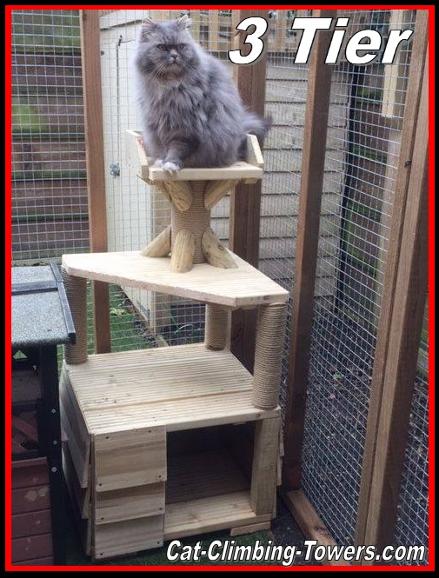 llona say, Catio was done yesterday & I'm trying to get a decent pic of her on the tower, but you know cats
she jumps up to top & I edge up for photo & she legs it.
It's all very new to Phoebe, but loving the extra dimension to her life!
Tree arrived today, many thanks.
Cats just checking it out, think it gets their approval.

Best wishes
Eirlys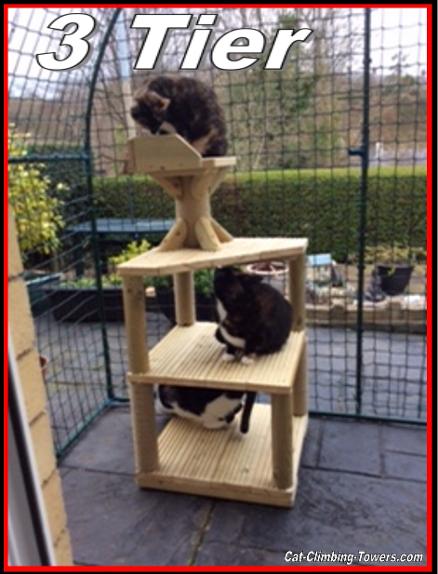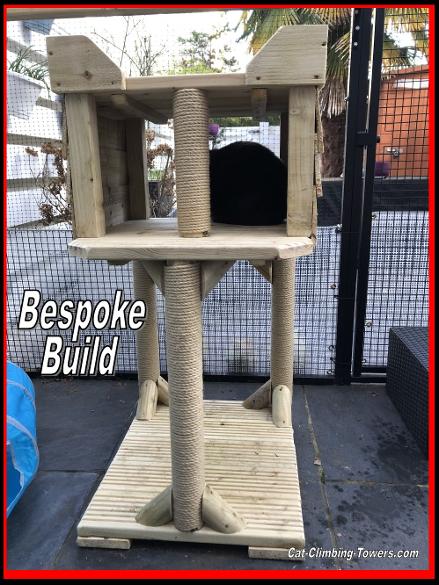 Photos just in from a customer, of a bespoke build we made for them.
They wanted a high rise harries, but in a multi cat house there is some dominance issues. So wanted the back left off the hang out so there was an escape path.
As we make each frame from scratch we was happy to build the frame to the customer requirements.
And as you can see, it is a great hit with the cats.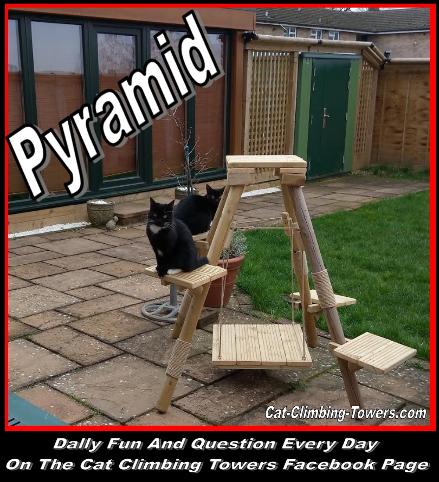 Millie and Star enjoying their new Pyramid!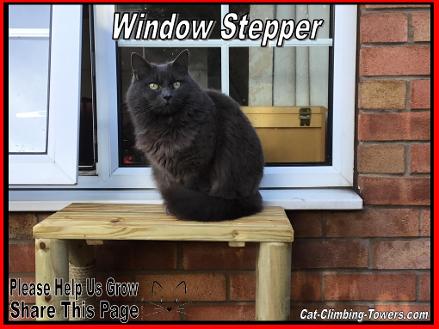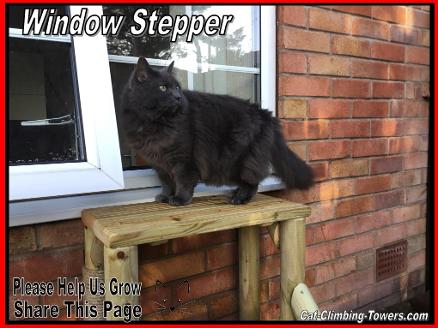 Safe to say the new widow stepper is doing exactly what it says on the tin,
The customer is having new windows fitted with a cat flap included and wanted a safe platform for the cat to sit on as he was used to having the window open, now he is used to the window stepper they are ready to have to windows fitted.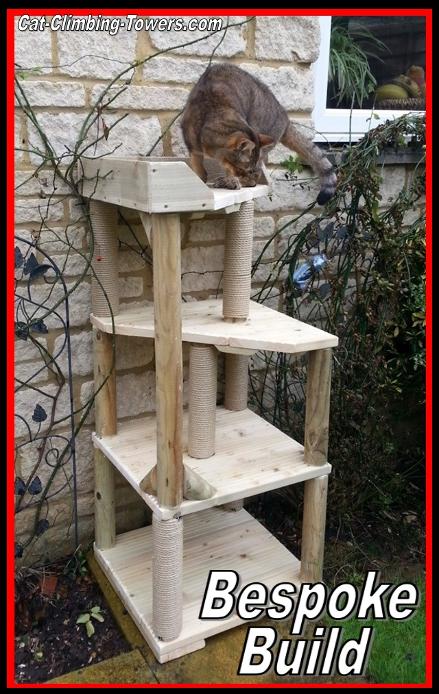 Hello Dave,
I received a text last night to say my cat tower was on it's way, along with your email to let me know it had been dispatched and a link on how to look after it etc. Well, it has arrived, been unpacked and I'm absolutely delighted with it. It's fabulous!! It looks great in my garden and my girl has already been onto the top platform. I think she will really love it once she's got used to it. I will tie some feathers to it as she is rather partial to playing with feathers, but alas she's indoors now as it's very windy and she's not a fan of wind. But as soon as it's drier I'm sure she will sit on the top platform and purvey her surroundings and chatter to the birds flying over head. 100% pleased with it...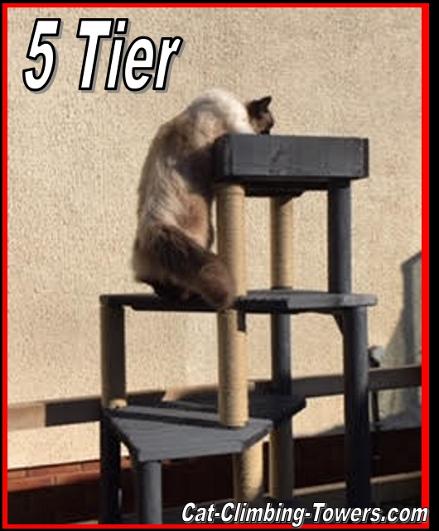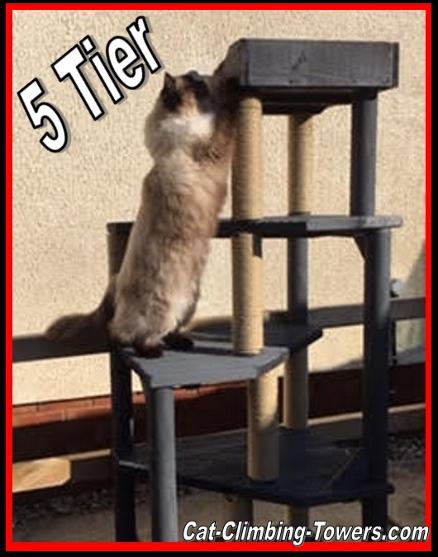 Hi David,
We have now unpacked and treated our cat tower, or should I say Sasha's cat tower, as she has laid claim to it with gusto. We are very pleased with it and the cat loves it. Here's a couple of photos as she is investigating. Thank you
Kind regards