Welcome to the 10th !!! yes, 10th page of customer photos. please do keep send in the photos, we do love to see them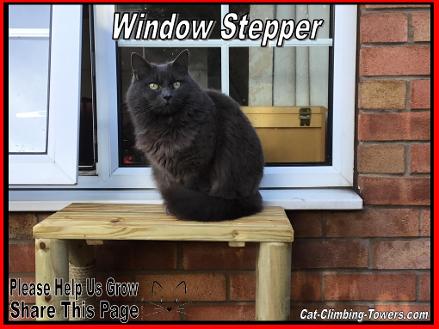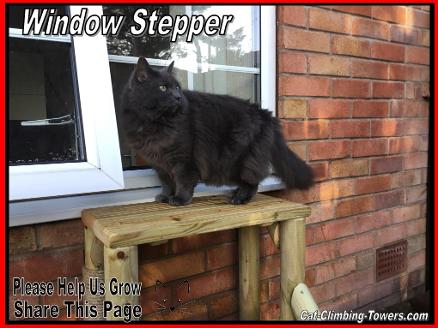 Safe to say the new widow stepper is doing exactly what it says on the tin,
The customer is having new windows fitted with a cat flap included and wanted a safe platform for the cat to sit on as he was used to having the window open, now he is used to the window stepper they are ready to have to windows fitted.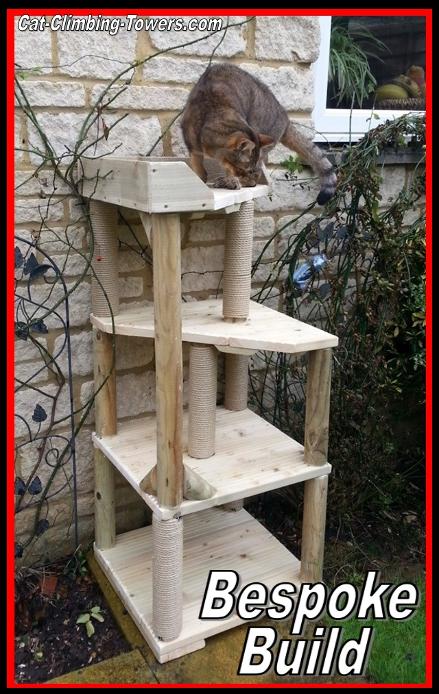 Hello Dave,
I received a text last night to say my cat tower was on it's way, along with your email to let me know it had been dispatched and a link on how to look after it etc. Well, it has arrived, been unpacked and I'm absolutely delighted with it. It's fabulous!! It looks great in my garden and my girl has already been onto the top platform. I think she will really love it once she's got used to it. I will tie some feathers to it as she is rather partial to playing with feathers, but alas she's indoors now as it's very windy and she's not a fan of wind. But as soon as it's drier I'm sure she will sit on the top platform and purvey her surroundings and chatter to the birds flying over head. 100% pleased with it...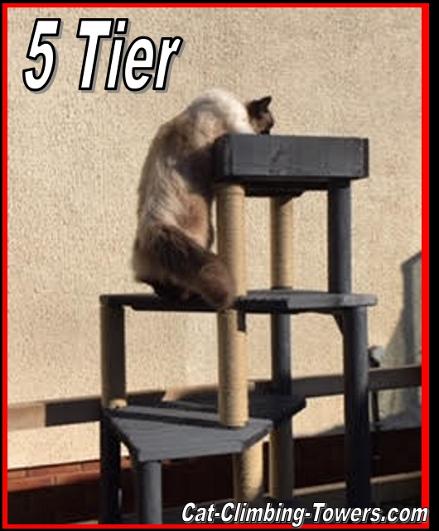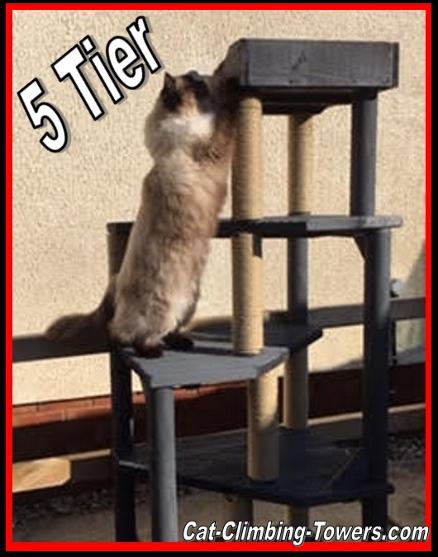 Hi David,
We have now unpacked and treated our cat tower, or should I say Sasha's cat tower, as she has laid claim to it with gusto. We are very pleased with it and the cat loves it. Here's a couple of photos as she is investigating. Thank you
Kind regards