Welcome to the 11th !!! yes, 11th page of customer photos. please do keep sending in the photos, we do love to see the
m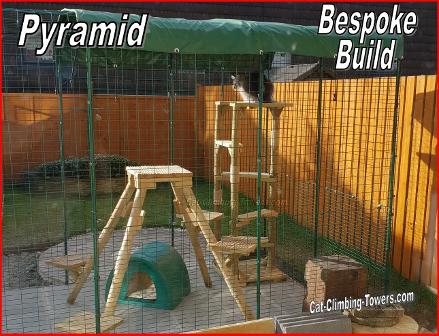 Hi David just enclosing a picture of Dougal on his custom made sky ladder. (Think you have to zoom in on picture to get the full effect. )
Our other cat Dylan went straight to the top immediately but getting him to stay still for a photo is not easy.
Many thanks once again.
Best wishes
Val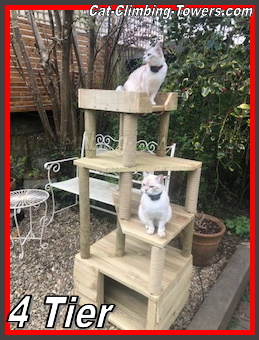 Frame arrived today in one piece and my boys love it already.
Thank you
Regards
Bernard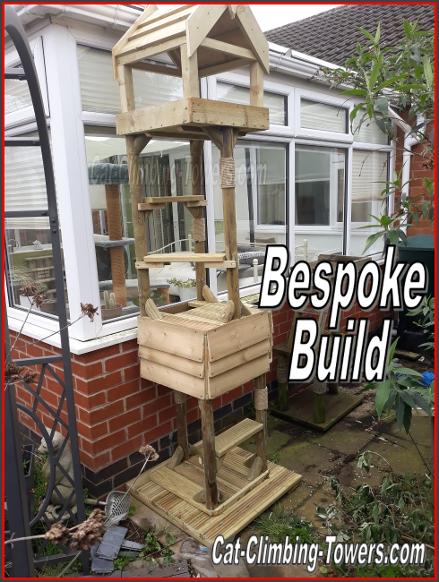 A custom build 8ft tower, giving the cats a great view over the fence !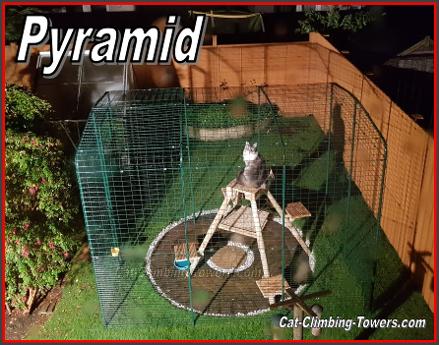 A wonderful night time photo a customer has sent in. one very happy cat enjoying a Quiet night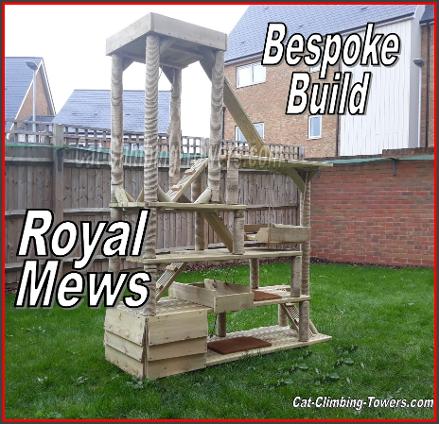 A bespoke build of the royal mews we delivered yesterday. To give the cats a view over the fence the height of the frame was increased by 1 ft . The frame was placed in the center of the garden and well away from the cat proof fence, to help keep them safe.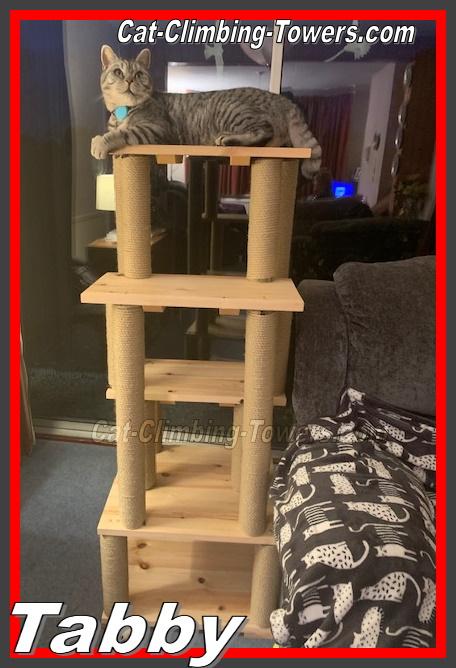 Thought you would like to see that Bob is enjoying using The Tabby, very pleased with it.
Didn't take him long to find his way around .
Thanks Dave and Vicky We have one happy Alley in his tower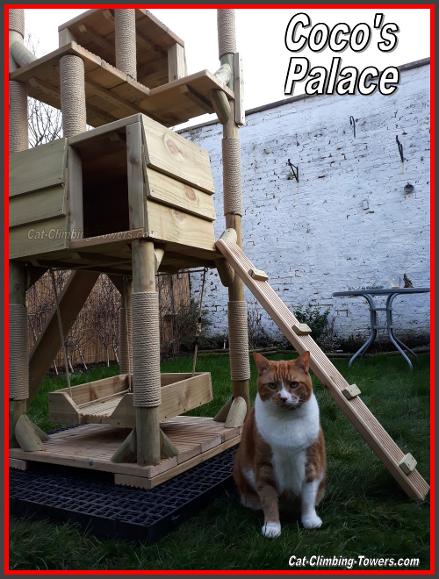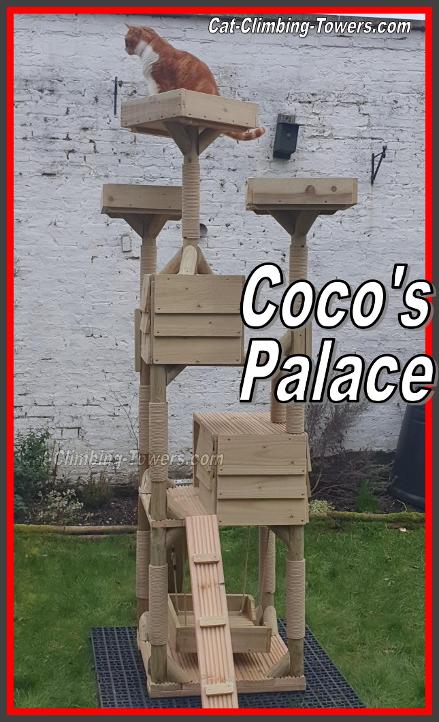 A few photos from yesterdays delivery. the rain was very heavy, and the cats was not willing to explore the new frames, but was keeping a eye on us through the windows, cannot blame them really.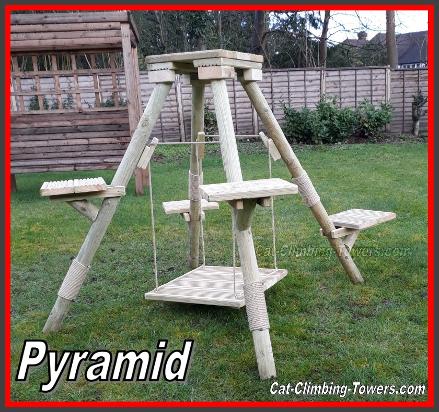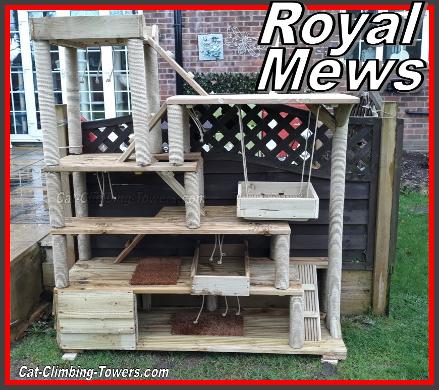 A bespoke build we was commissioned to build, the customer supply us with a photo, and sizes of their cats favorite indoor frame. but as the frame was made out of cardboard post and chipboard levels, it had seen better days. the customer all ready had a number of our frames outdoors, so knew just how long lasting out frames are, and asked if we could build a bespoke frame for her cats.
.
The customer was delighted with the end product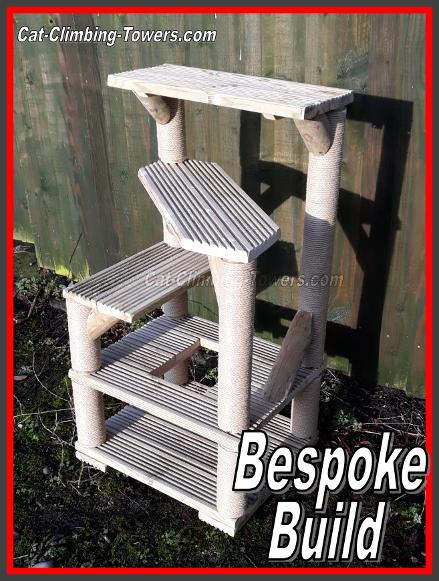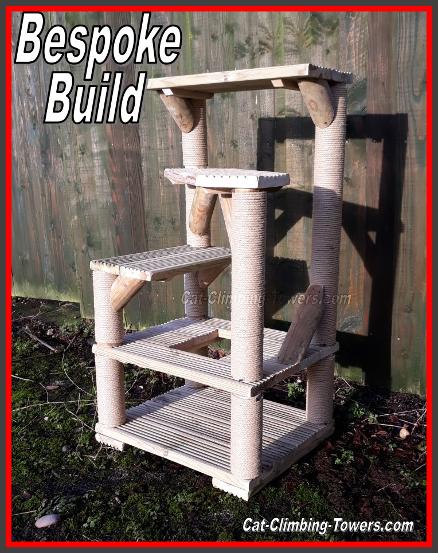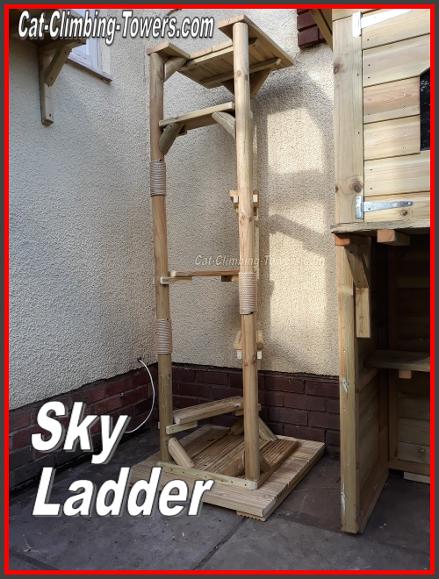 A quick photo from yesterdays delivery, of a sky ladder with the big foot attachment, to give some enrichment to an enclosure for Norwegian forest cats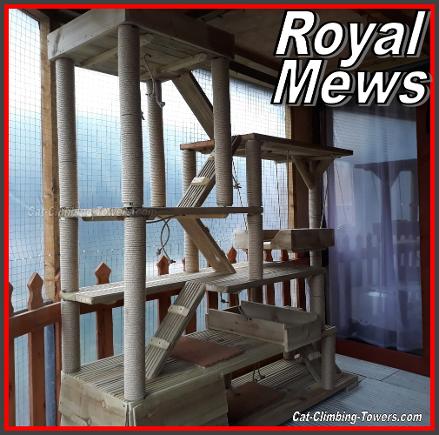 A quick photo of today's delivery.
customer very happy.
Hi Dave,
Daisy was the first to investigate
Thank you for your support with this, been thinking about ordering for a while and was recommended by a friend.
We have 7 of our own cats and foster for Yorkshire Cat Rescue so it will get plenty of use.
Thanks again