Welcome to the 12th !!! yes, 12th page of customer photos. please do keep sending in the photos, we do love to see the
m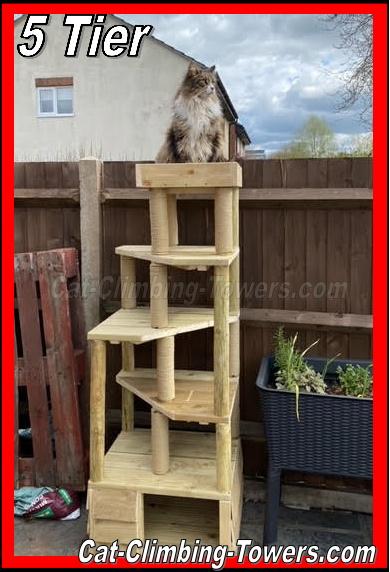 The Emperor Caesar approves of his new throne from which he can survey all.
Thank you - they both love it
Tonkinese Cats, loving their Pyramid out door frame.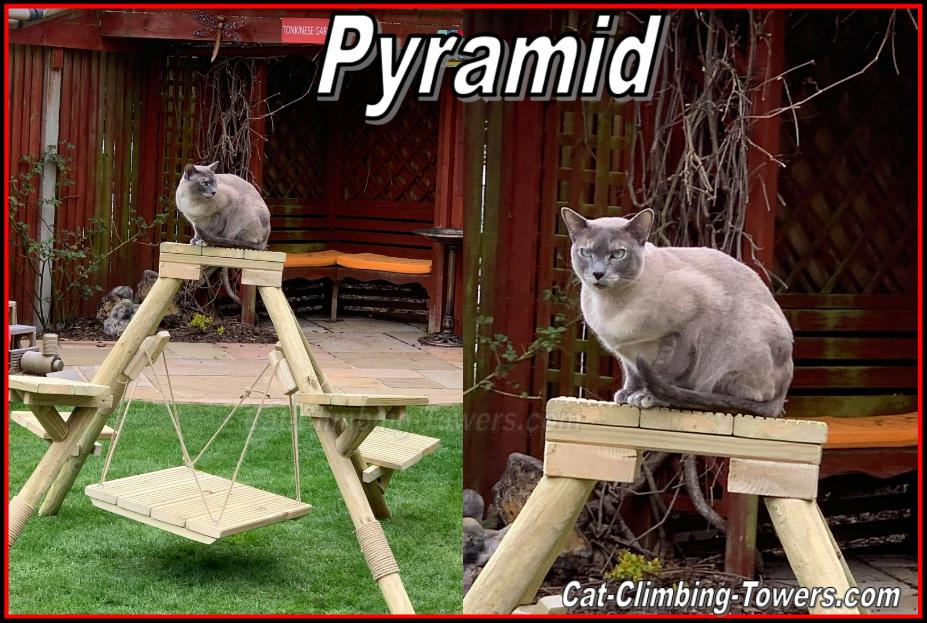 It's been out of the packaging for literally 2 minutes! 2 of the 4 are out of the house on it. Thanks so much
Good for Shih Tzu's too!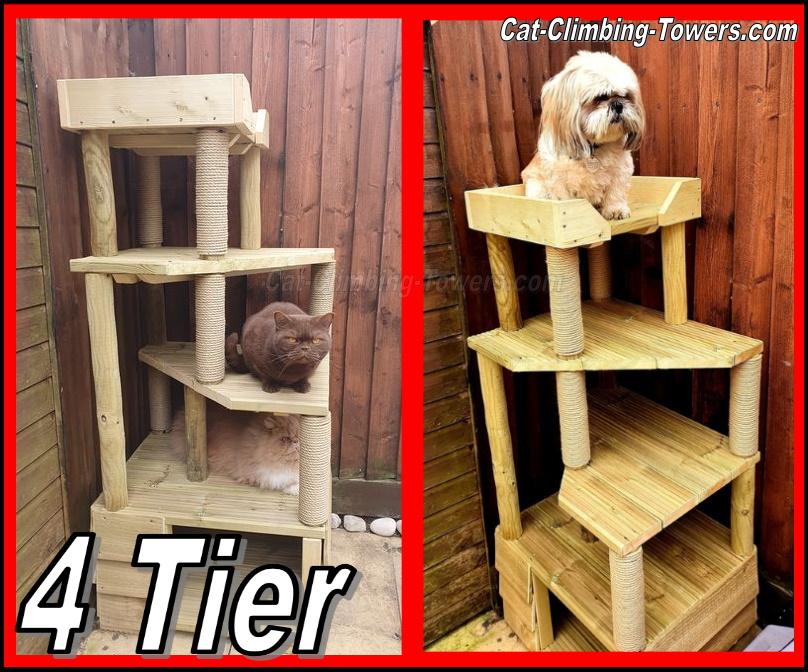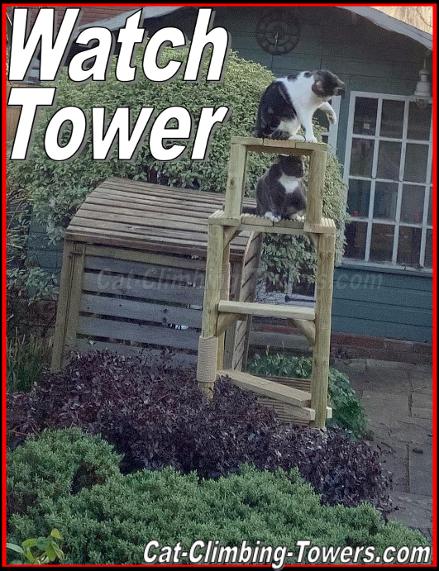 Hi David,
Just to let you know our cat tree arrived yesterday perfectly wrapped and still in one piece. I think Alice and Raffey are going to love it! It's not even in its rightful place yet and as you can see, they are already in competition for the top spot!
Thank you again, this is just what we were looking for.
Lynne
Thanks! The cats love it!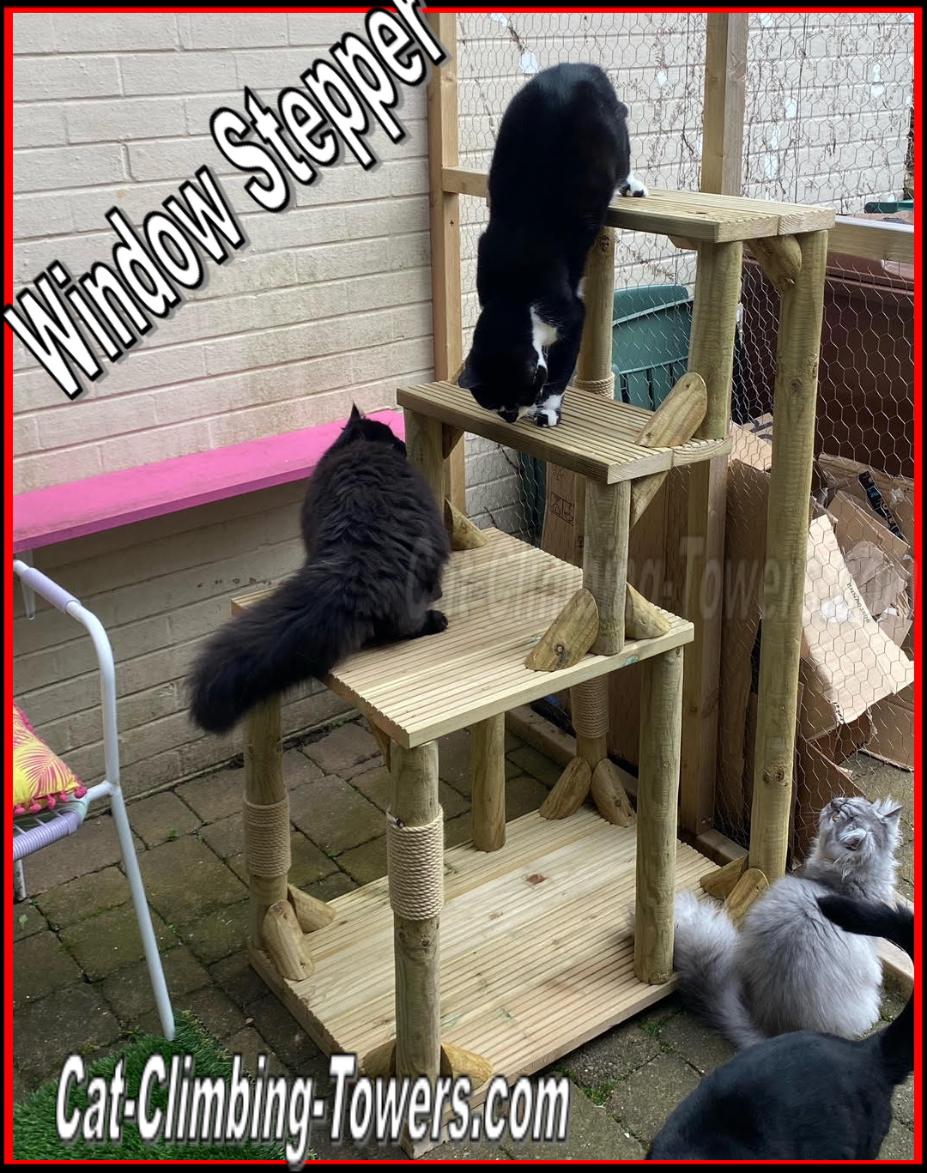 They love it! Here are some pictures of them on the tree.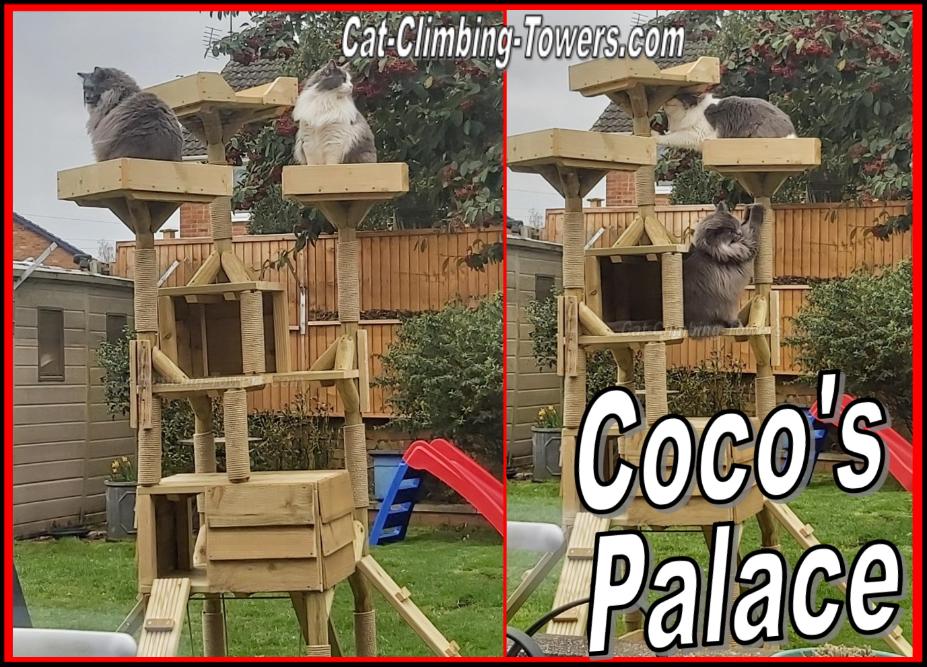 Hi David.

I bought one of the Tabby indoor frames just after Xmas, and I just wanted to say it's without doubt the best scratching tower I've ever bought (or maybe the second best if I include the outdoor Pyramid I got from you last year). It's sturdy enough for all 4 of my furry friends to play on it at the same time & they do leap about all over it. They also seem to enjoy scratching the high quality rope more than they did the heavy duty sisal I had previously.

So all in all they love it & I love the fact that it's designed & hand built in Britain by someone who clearly knows Cats. It also looks great in my home.


Kind regards
Zoe....Eve, Witch Hazel, Jim-Bob & Clemie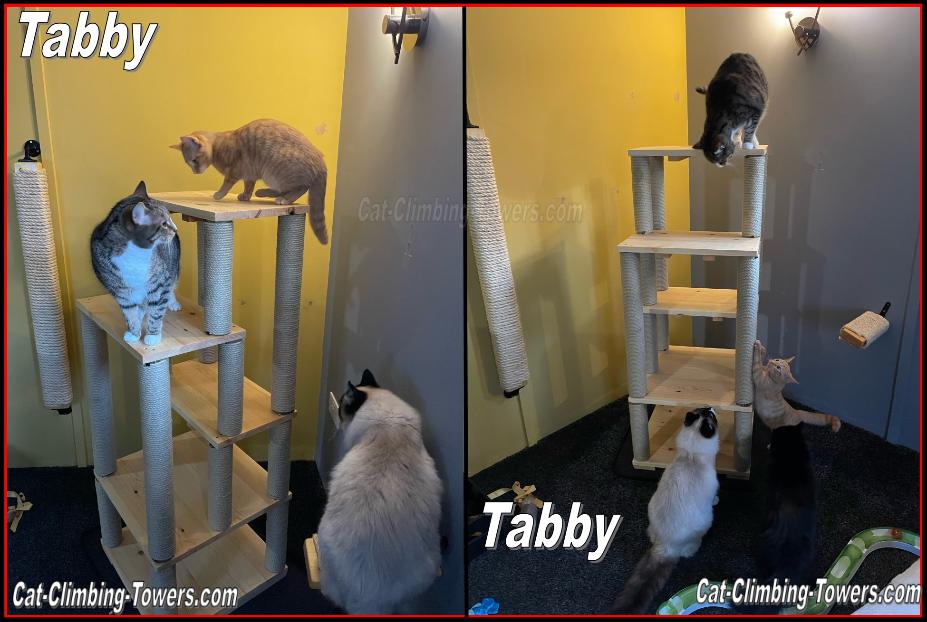 Cat tower now in garden and both cats loving it. We chose this spot as the sun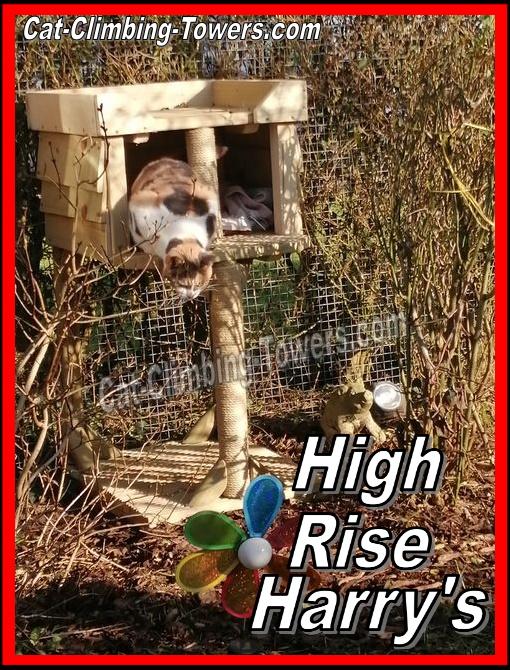 Thanks David, I have received the climbing tree and the cats are loving it!
Kind regards,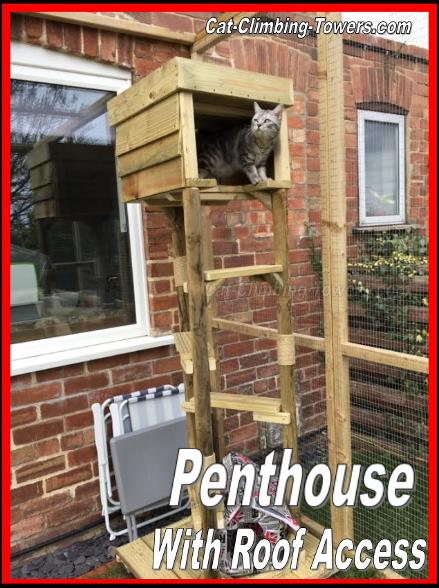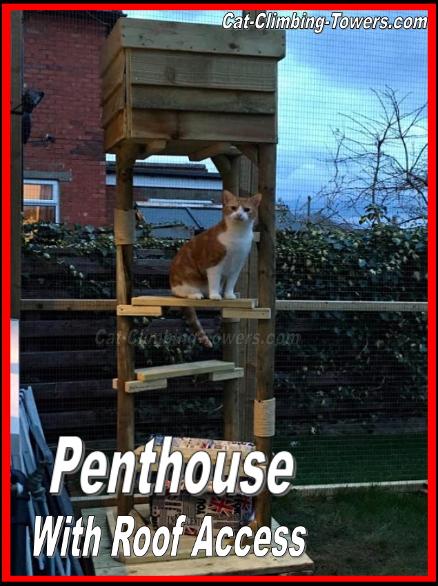 leia enjoying exploring her new royal mews outdoor frame , her brother was a little more scared of us, and would not come out to explore until after we left.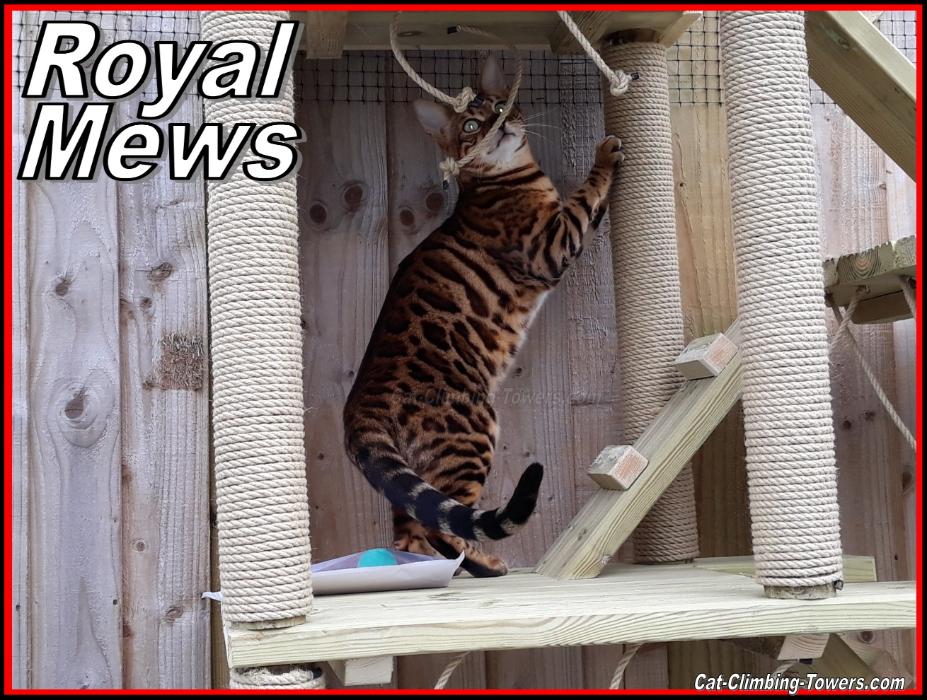 Hi Dave, My tower arrived today thank you so, so much I absolutely love it. A litter of my foster kittens were first to check it out its definately going to be a massive hit here with the amount of cats I look after. I think I'll be back for more soon! Danni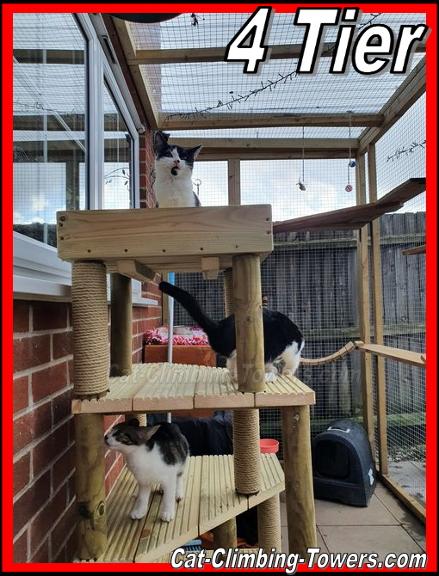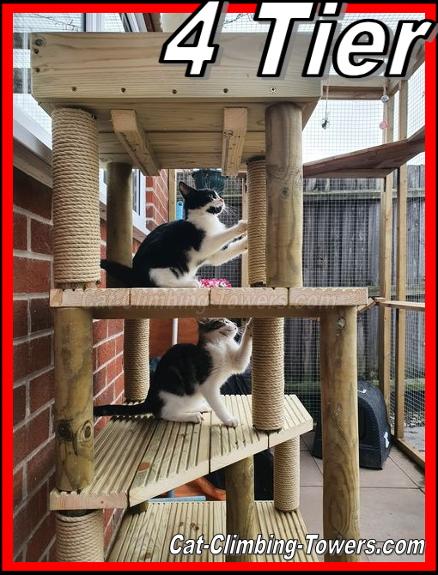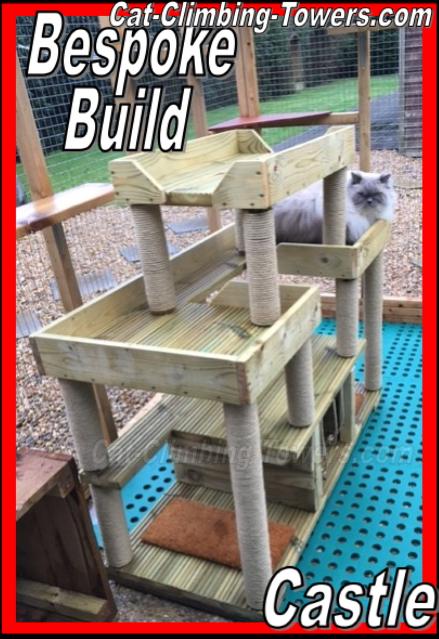 A bespoke build based on the very poplar frame the Castle, only difference being the customer wanted the ramps leaving off.
from the customer
Hi Dave,

Thank you we received the unit. One of mine couldn't wait for it to be put in position before he jumped on! The ball in the receipt was a nice touch!


Best wishes
Debbie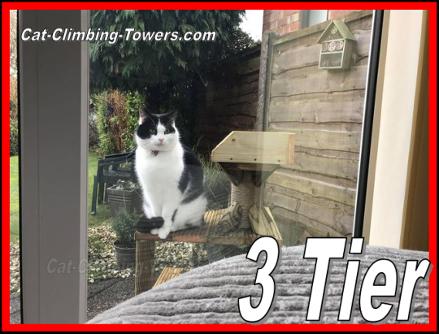 Humphrey finally on his 3 tier, I think he's worked out if he sits on it, I can see him and he'll get inside quicker
Some great photos of the 4ft window stepper.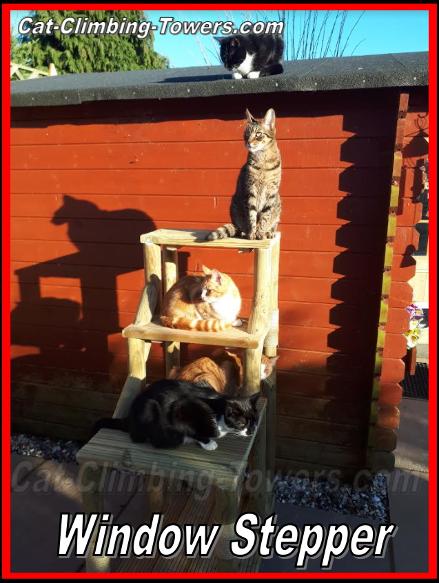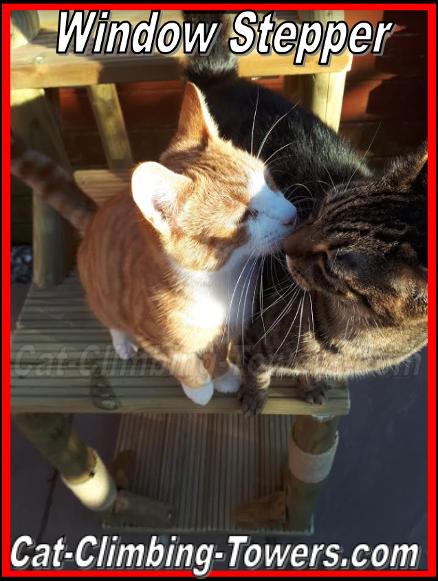 We make outdoor frames for the UK, that means they have to be able to withstand, all weather conditions.
No cardboard or partial board in our builds !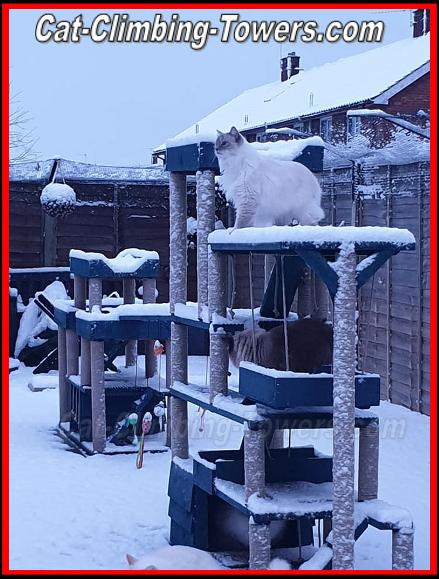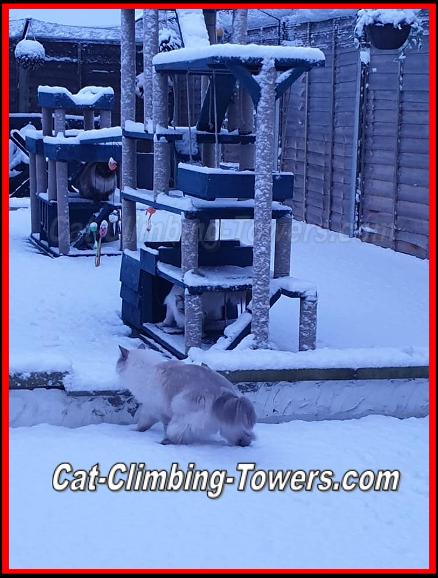 From today's delivery, a bespoke item, based on the castle frame , with 2 higher platforms, to give the cat a over over the protectapet fence.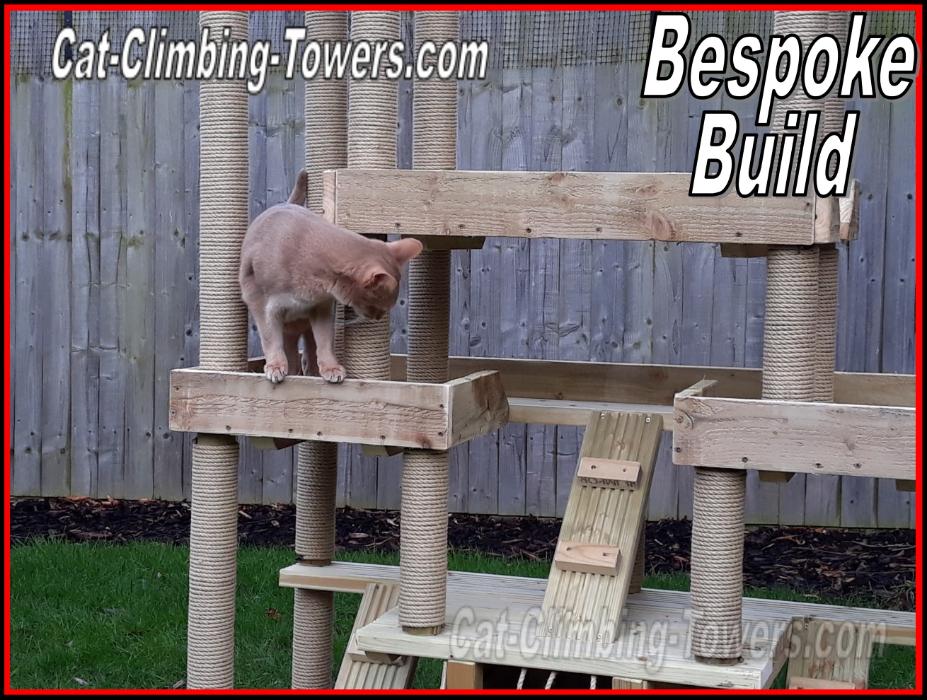 Sammy's Christmas Stool
Here is Sammy , purring in the sunshine on his one hop custom built stool.
Just the right height for those days when he just wants be off the frosty ground and enjoy the sun.
Thanks Dave!
Regards
Liz and Sammy