Welcome to the 13th !!! yes, 13th page of customer photos. pleas do keep sending the photos in, we love to see them !
Hi
As soon as I unpacked it they were on it, thank you so much.
Kind regards
Julie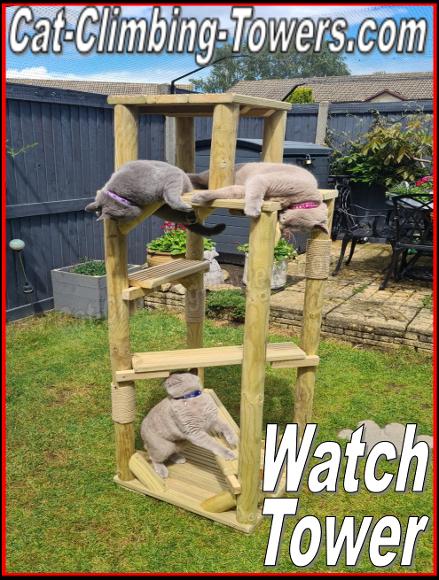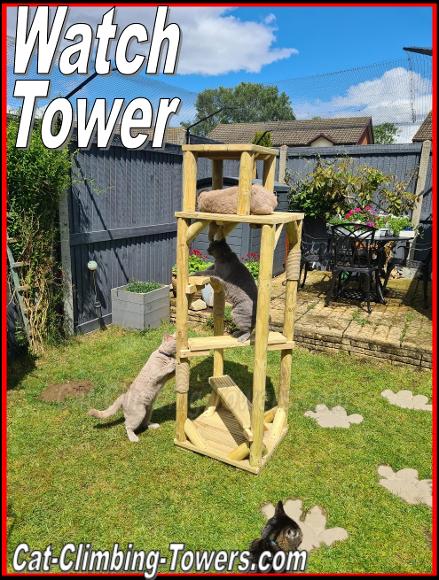 Wanted to share with you and say THANK YOU. 🤩
As you can see it's a win.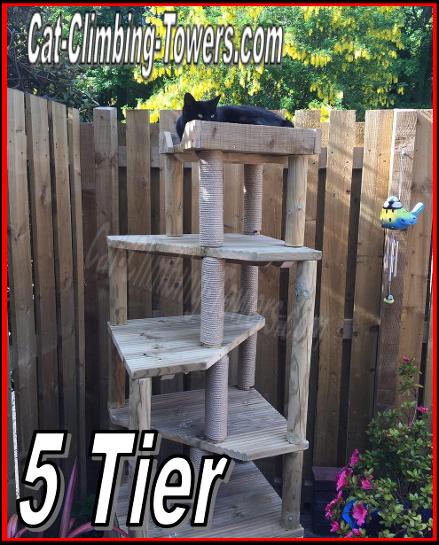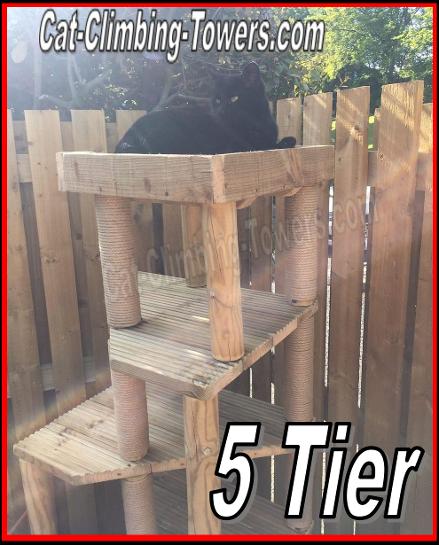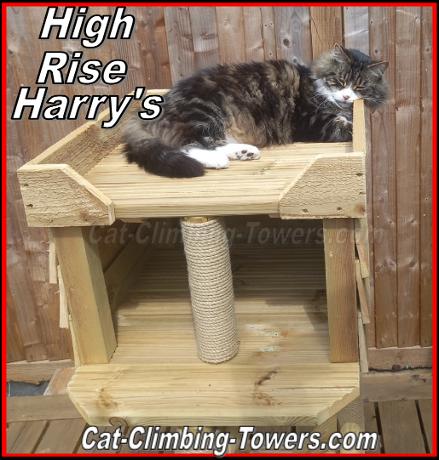 Hi
I've attached a photo you can use in your brochure if you want of my cat Freckle getting comfy on his new tower! I've just moved and I wanted Freckle to have a new place to hang out! Harry's High Rise Hangout is perfect.
Thanks for making such great stuff for cats.
Kind regards
Angela
Hello Dave,
Happy to say the tower arrived this morning, and Sidney was interested straight away :)
Thank you, Michelle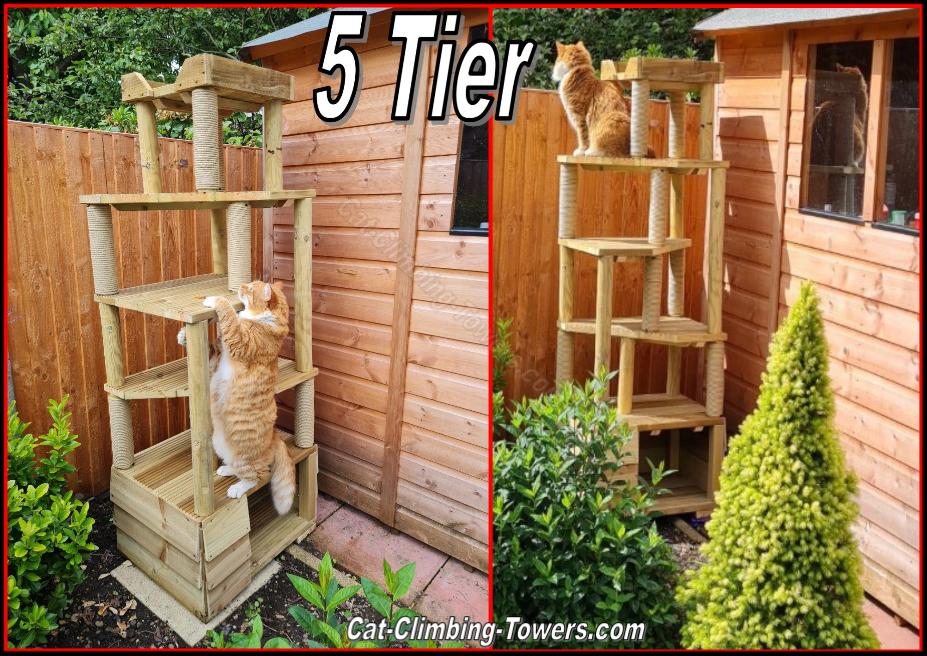 The ever popular watch tower, outdoor frame being put to good use.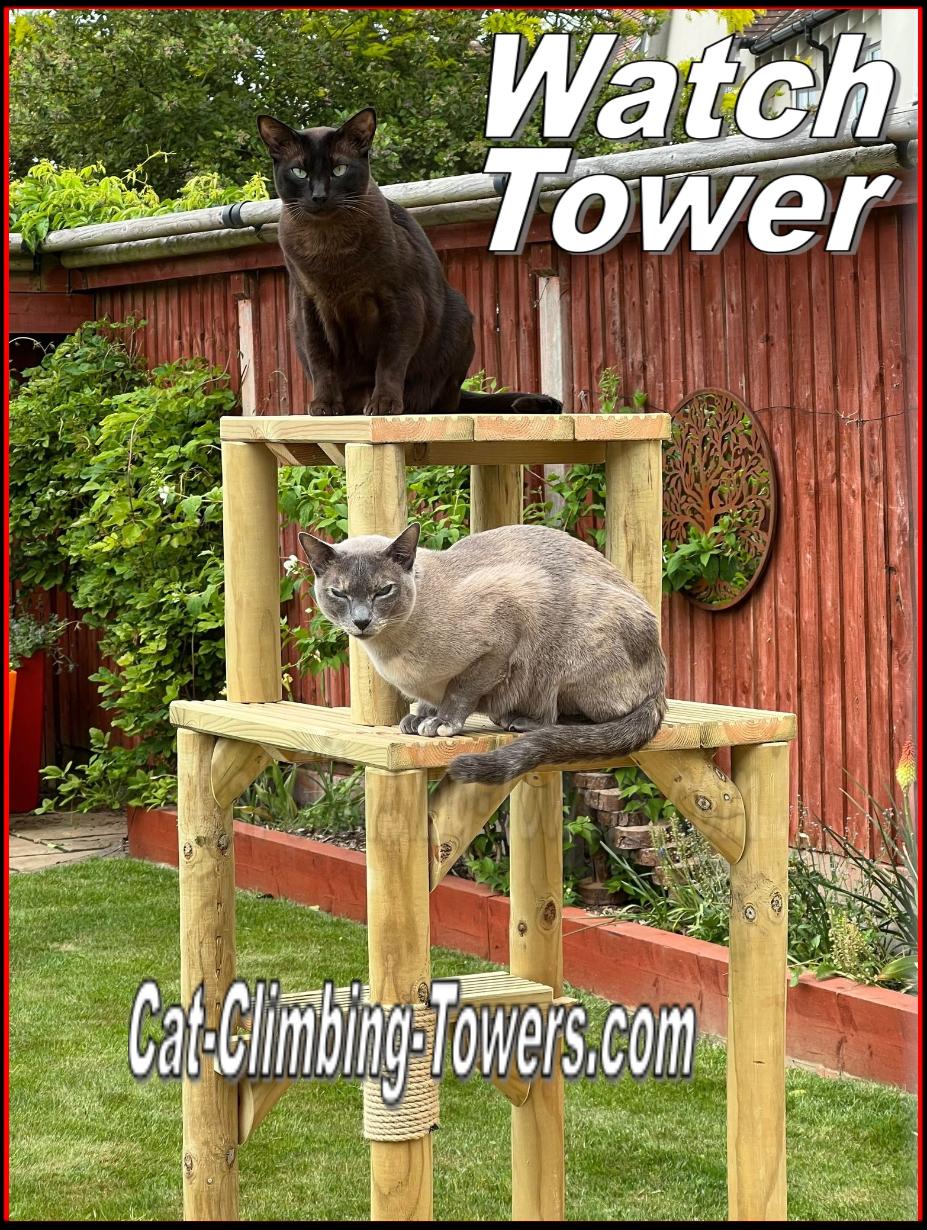 The new product line of wall / fence post scratchers are proving to be very popular.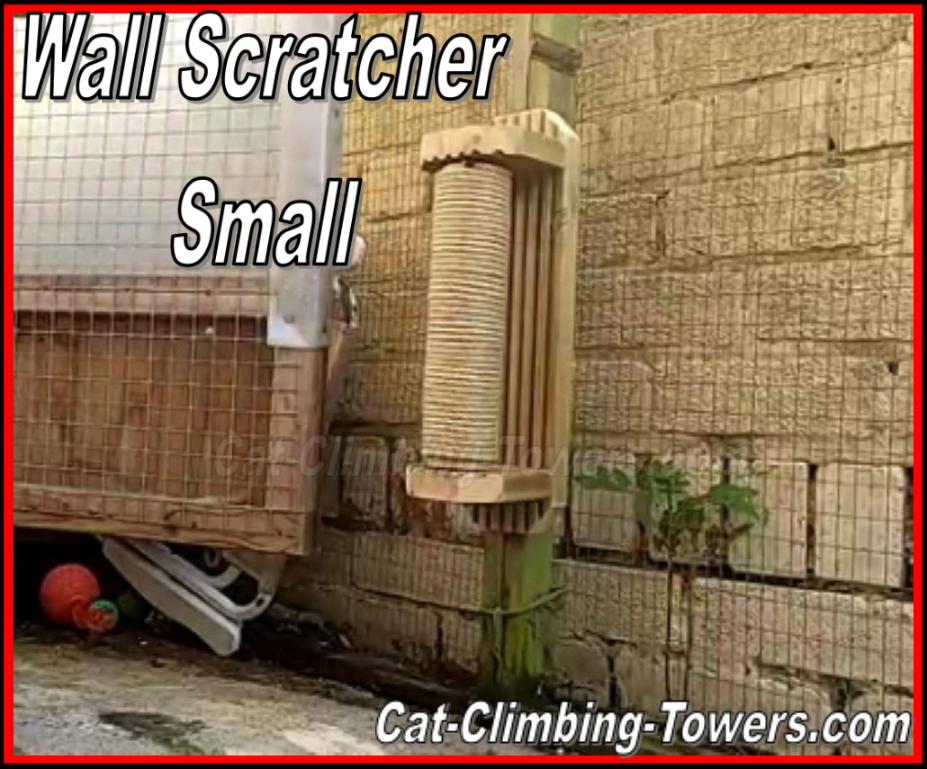 A bespoke build based on 3 sky ladders , each joined by a walk way, plus a enclosed hiding place down low.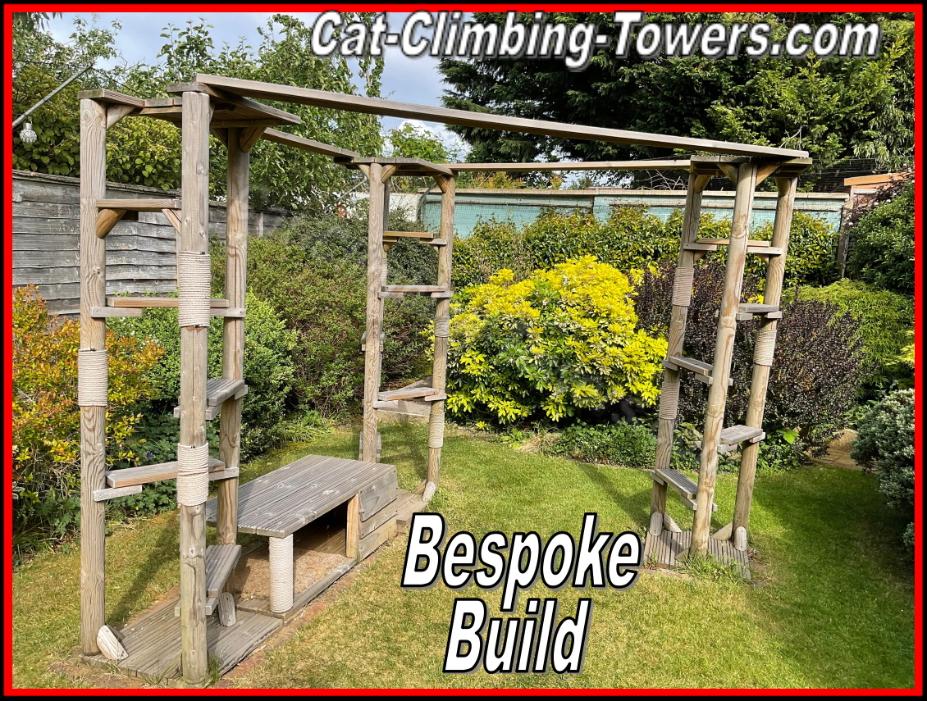 Tower arrived - thank you!!!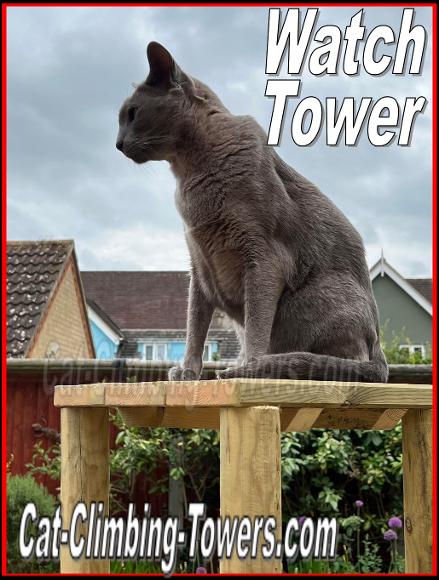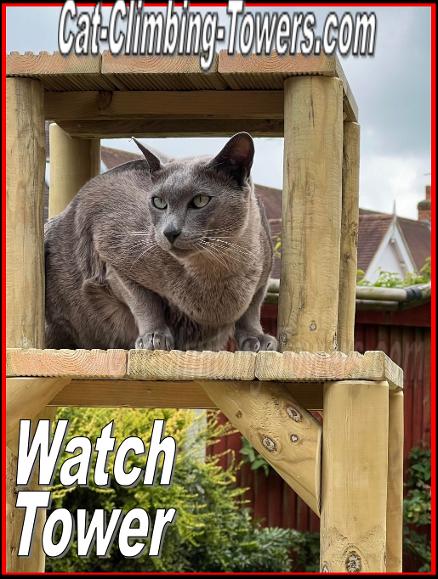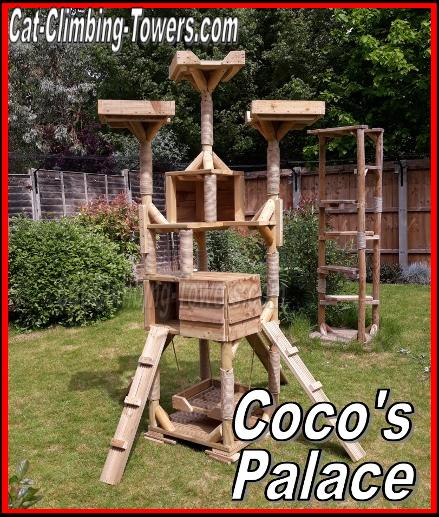 A photo from yesterday delivery, of a CoCo's palace to complement the Sky Ladder the customer all ready has in place.
Thank you so much for this lovely cat tree. Domino adopted it straight away without giving the old one a second glance. It is beautifully made. John and I put it up yesterday. Very easy to assemble. Sturdy and not a nail in sight.
Many thanks from a grateful Domino and myself!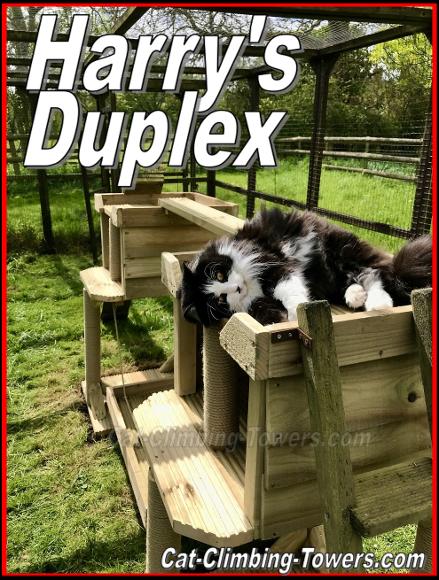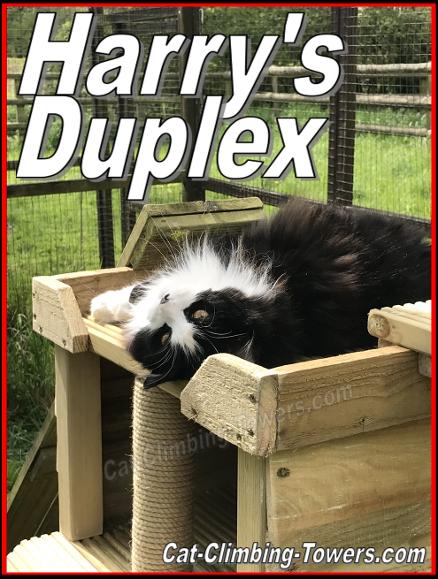 A bespoke build based on a Watch Tower.
........................................
They love the new tower!!
so happy with it.
Sharon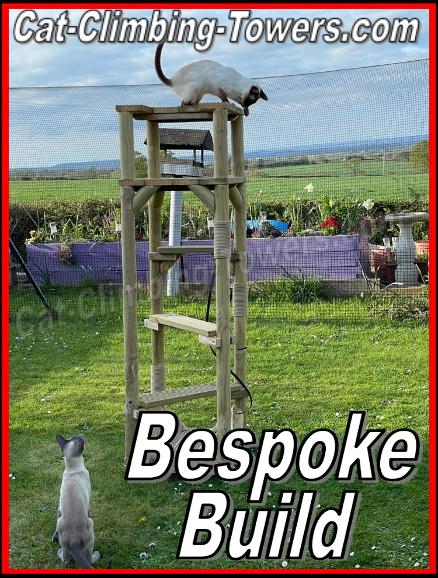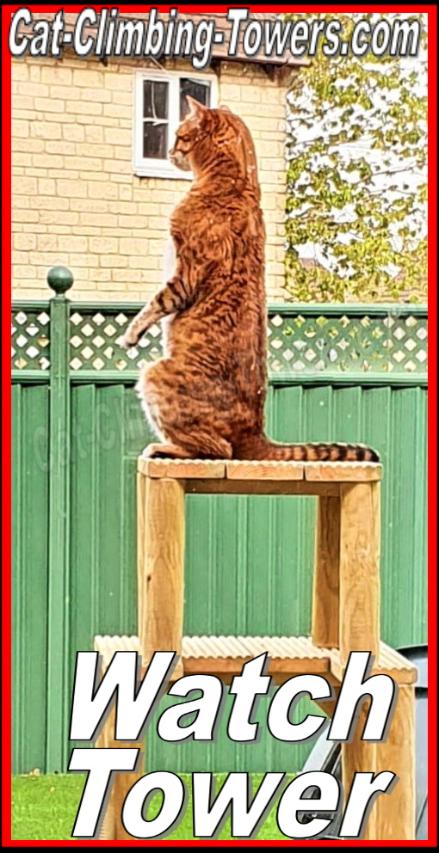 when your cat identifies as a Meerkat !!
........................................
Arrived safely and much enjoyed 😉


Kind regards
Zara
My cats are called Boo Boo and Honey. Honey is the one sniffing the train!
Thank you and regards,
Mandy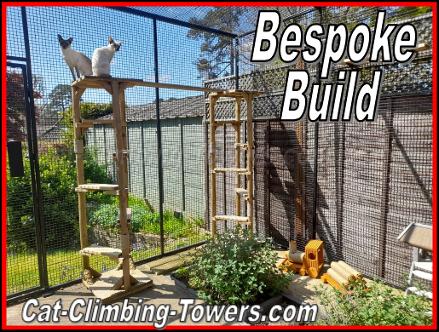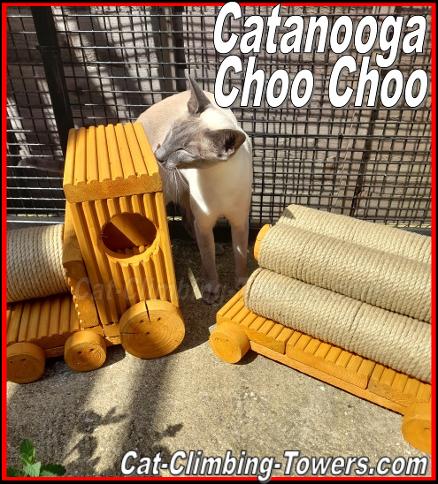 Hi Dave
Just wanted to thank you for your craftmanship.
Two very happy British Shorthairs here; straight out of packaging and straight up 😀.

Thank you and take care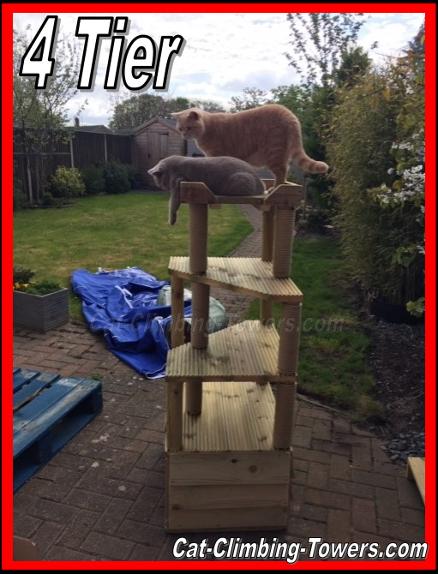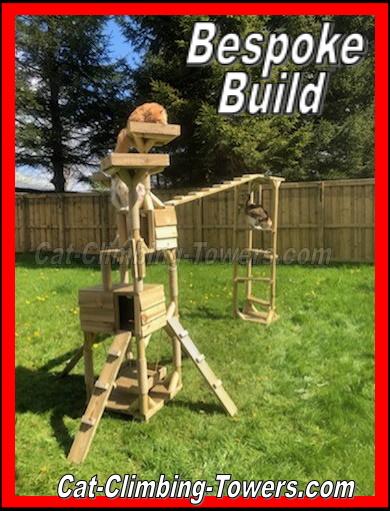 Just had these photos in from a customer, the cats are very happy with them.
Hi,
We received the Frame on Friday and its lovely thank you.
Our boys all have had a good look and instantly popped into it and investigated it. It will be perfect once the weather has improved to sun bathe. We always love your work and are already planning what to get next, we're thinking something nice and tall as our kittens love climbing our old Frame and watching the birds from high up, it's lovely to see them enjoying it.
Thank you
Laura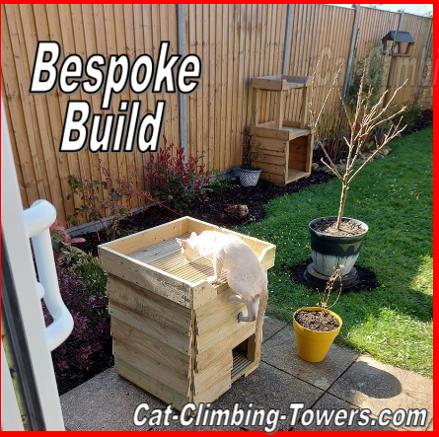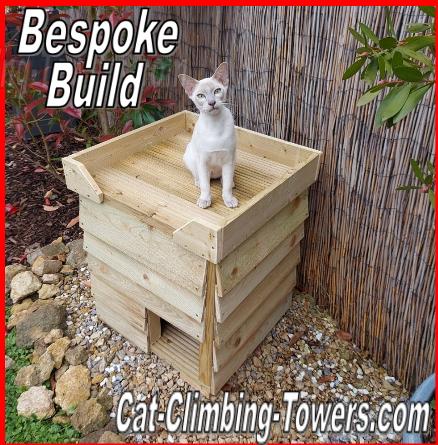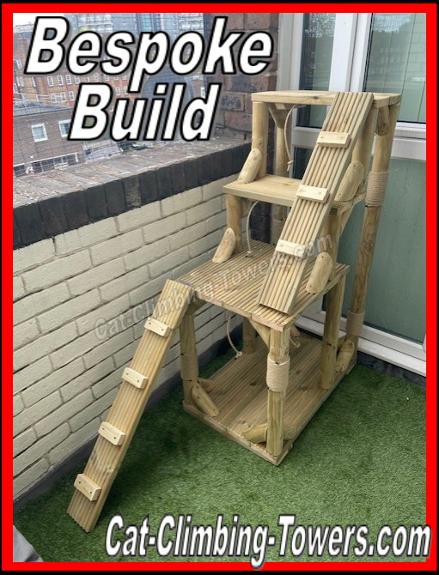 All received thank you !!
Certainly well packaged lol ! They have had a sniff around it so I expect they'll be all over it before long !
Thanks again Tina
They love it! ( see attached) Being elderly cats it's ideal as they can't/ won't climb up taller cat posts.
Thanks again!
Regards
Sue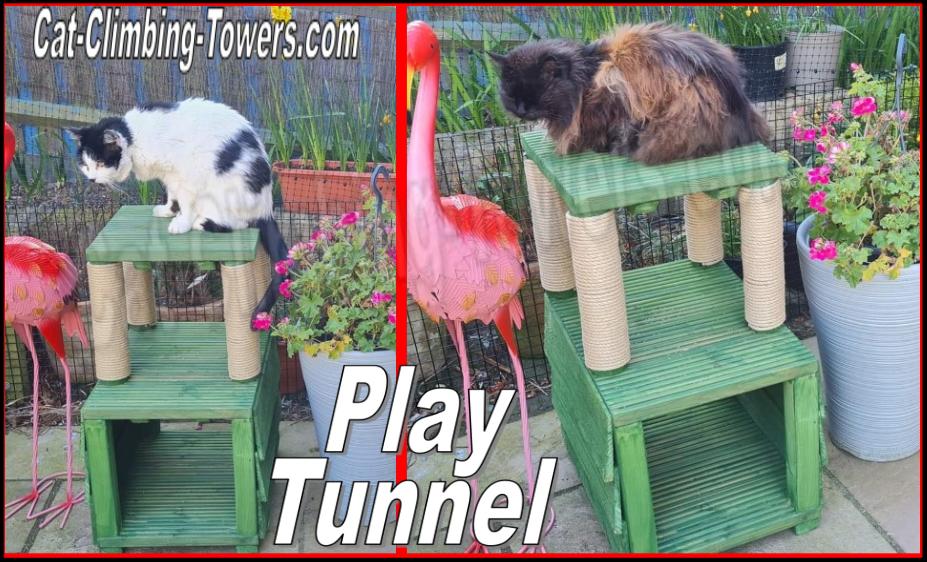 Thanks same to you both. It didn't take them long I'll send better
ones when I can. Thanks Jackie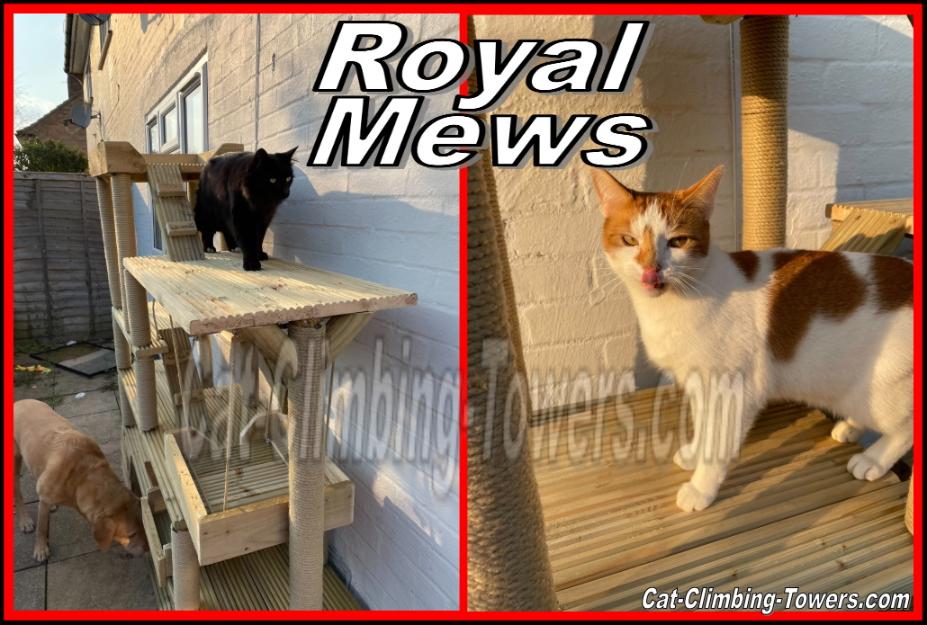 3 legged & obese, Antoine tries out his second frame in hope to burn a few calories & finally get a look at next doors cat! Thank you, they all Love it. Expertly made & packaged as usual xx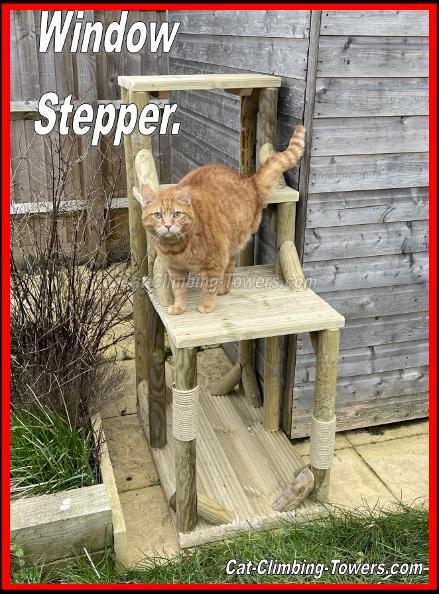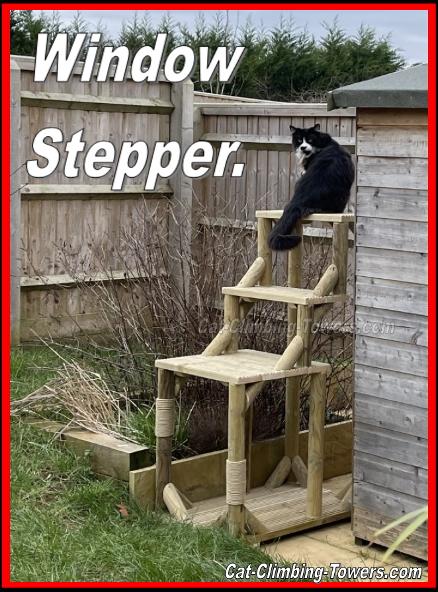 I think ours Maine Coons agree with the amazing cat tree that we have just have delivered
Thank you so much!!!!
They absolutely love it and watching the people walk past over the back!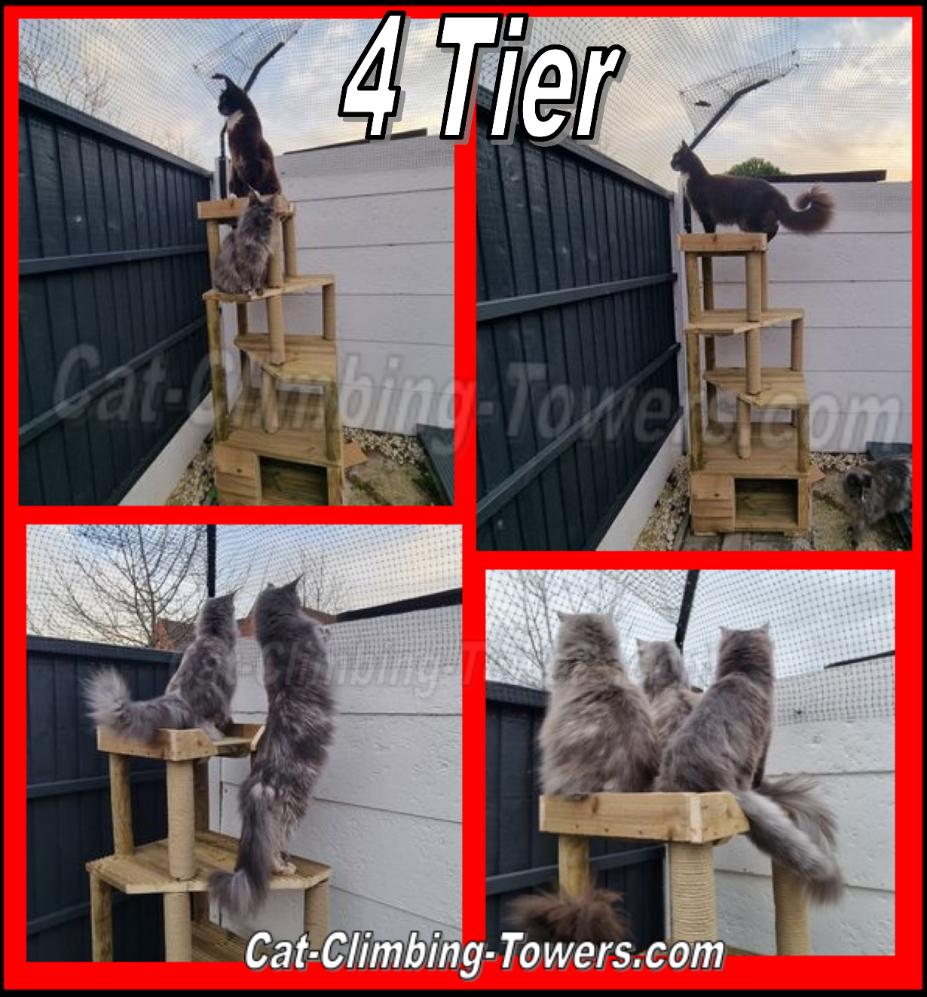 We love the watchtower! It's so well made and such good quality it's completely exceeded my expectations. And it was really well wrapped up and protected. Thank you both.
Christine and Henry the cat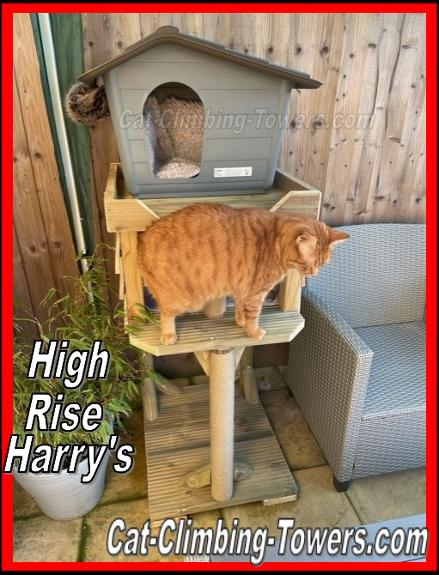 Great tower David!!
Even our three legged fat cat approves 😹
Hiya I've received my cat climbing tower and catnip box .
Got to say I've never received anything such well built.
My cats love it ,Thanks again.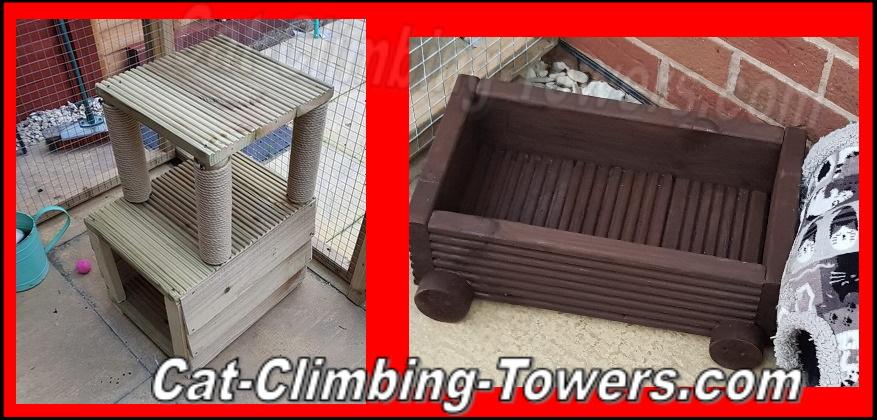 just had some photos in from a custom, of their cat enjoying a watch tower, simply titled Happy customer.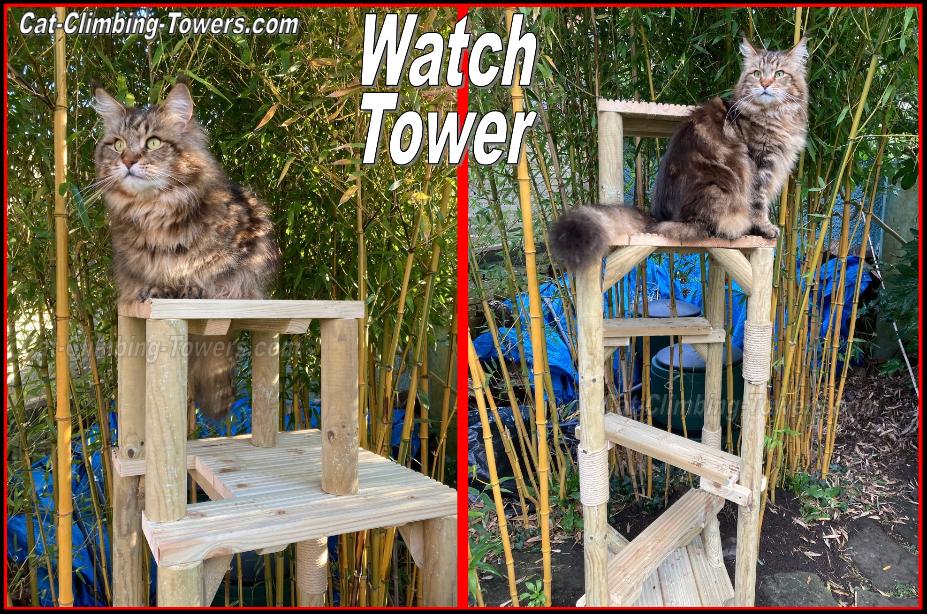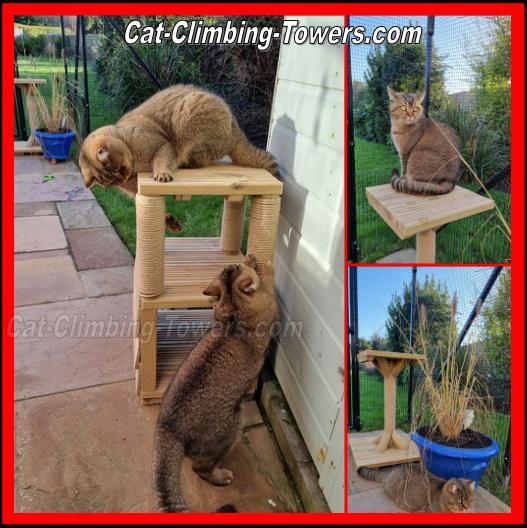 Happy boys out in their Protectapet garden today! Even though it was so cold they couldn't wait to go out this morning (then snoozed away the afternoon of course
).
Hi David, Trixie is all over the climber, she loves it.
Trixie is a house and garden kitten 6 months old and jolly active, so this is really great for her activity.
Suzanne