Welcome to the 13th !!! yes, 13th page of customer photos. pleas do keep sending the photos in, we love to see them !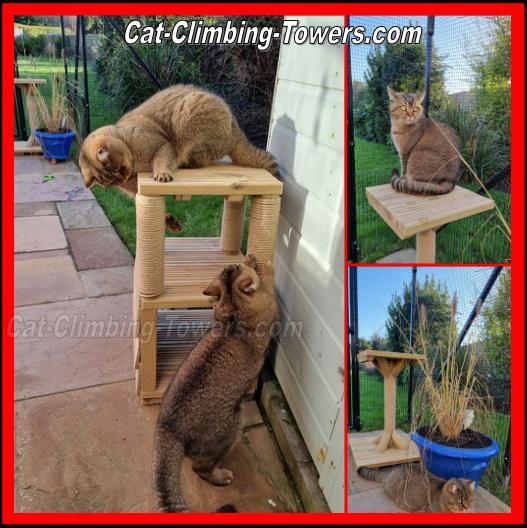 Happy boys out in their Protectapet garden today! Even though it was so cold they couldn't wait to go out this morning (then snoozed away the afternoon of course
).
Hi David, Trixie is all over the climber, she loves it.
Trixie is a house and garden kitten 6 months old and jolly active, so this is really great for her activity.
Suzanne